Company
Mega Car Removal is an established and fully Motor Licensed, insured Car Removal Company that buys used and scrap vehicles throughout Sydney. Our business is to buy unwanted cars, trucks, SUVs, vans, 4WDs and motorcycles daily. we are in the position to buy a vehicle unconditionally for cash. Our company is one that gladly buys used cars just as we are happy to buy scrap and accident cars from vehicle owners throughout Sydney. With an extensive network of auto and reconditioned parts and steel buyers, we can accept any make, model, age, and condition of a vehicle and we pay cash for the vehicle on the spot.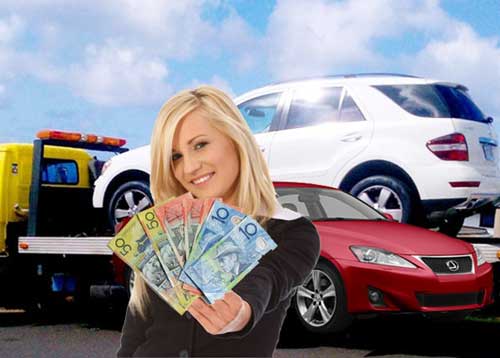 Mega Car Removal is a part of the Metro car removal Group that takes their business as well as their responsibility to the community seriously. As a responsible auto wrecker, we dispose of the vehicle by recycling the entire vehicle. We don't pull out parts from under the hood to recondition what we want, we recycle and recondition all parts and metal of the vehicle. This is a process that protects the environment, helping to keep it green. It is also a process that allows us to pay the best payouts on scrap, accident and junk vehicles that we buy.
We are a company that strives to provide excellence and quality in all car removal services, customer services, and cash payouts. We service all suburbs of Sydney, including the Inner West, the Eastern Suburbs, the Western Suburbs, the Blue Mountains and the North Shore. Our Old Car Removal Sydney services include same-day car removal offered 24 hours a day. We also make scheduling a car removal fast and simple. We first require that vehicle owner obtain a cash for cars offer over the telephone or by obtaining a cash offer here online. We make the process as simple as possible, requiring the details of the vehicle like the make, model, age, condition, odometer reading and vehicle identification number of the vehicle. By providing us with a complete description of the vehicle, we will be able to provide an accurate cash offer on the vehicle. When we arrive to perform your free car removal, we will perform a quick inspection of the vehicle. As our cash or car buying system is designed to be as simple as possible, we bring all the paperwork with us at the time we come to collect a vehicle. We also bring the cash offer amount we appraised the vehicle during the time of our customers' enquiries.
Our system is one that is based on a simple concept. A vehicle owner needs to sell their vehicle of any condition, and we simply buy the vehicle for a fair price. We first make an offer they accept or reject, schedule a free car or truck removal and then arrive to make our cash for car exchange. We are the experts in unwanted car removal, damaged car removal, and the scrap car removal. We then inspect the vehicle, collect the title to the car, truck, van, SUV, ute, 4×4 or whatever the vehicle happens to be. Check your photo ID and then ask you to sign the paperwork so all liability of the vehicle is then ours and provide you with the cash. It is a system that offers a fair price and quick sale on your unwanted vehicle.
Mega Car Removal takes a great deal of pride in offering our customers the best in-car removal services.
Contact Us
Today
For the best in unwanted and damaged car removal, contact Mega Car Removal. We provide instant cash offers and schedule same-day car removal. Just give us a call at the number below or complete our "Get a Quote" form located on this page.
Call 0421 812 819