Earn Cash For Radiator Problem Cars, Timing Belt Issue Cars In Sydney
Have you ever faced sudden Engine Misfires, or is the oil leaking from your Car's timing belt? Then we believe that it's time to let go of your old Vehicle and make way for a new one! Make Top Cash For Radiator Problem Cars today!
Mega Car Removal is a Cash For Cars company that aces in recycling all types of damaged vehicles in Sydney. We buy cars with Radiator problems and Timing-Belt issues of any brand, make, or condition. We will pay you up to $9,999 for your old or damaged automobile! Do you want to sell your car with engine problems and get top cash on the spot? You have come to the right page. To give you a clear picture, we buy damaged cars that are facing:
Radiator issues
Timing-Belt problems
Leaking engine
Cars with fan belt problems
Cars with Engine Faults
Alternator problem cars
And more
We have got your back in every way! Contact 0421 812 819.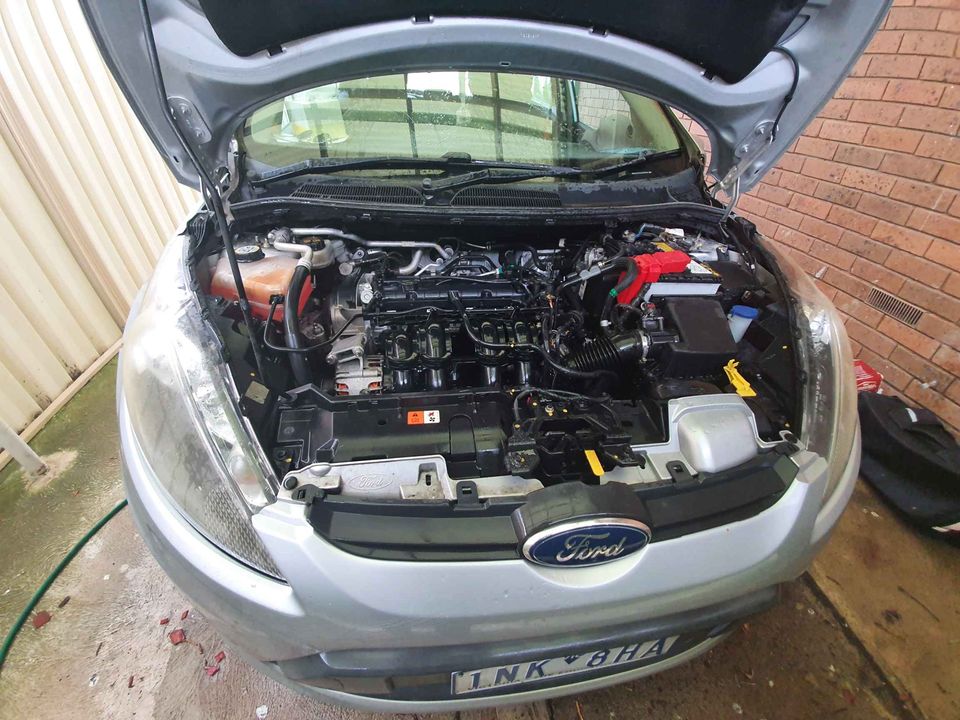 How Can You Tell That Your Car Is Facing Timing Belt Issues?
A timing belt is an inner engine component that provides rotation to the engine's cam and crankshaft in sync. It makes sure that each cylinder fires at the appropriate time. This timing belt is located under a timing cover placed in front of the engine. It's typically made out of high-quality rubber with nylon-reinforced cables inside to extend the belt's life. However, it is prone to incredible forces inside your motor and might need regular replacement. Without a properly functioning timing belt, your engine will not run. 3 major warning signs indicate this issue:
Ticking noise from the engine
Engine won't turn over or Engine-Misfires
Oil Leaking in front of the motor
If your Vehicle is facing these issues, then either your Car's Timing-belt is damaged, there are some Alternator issues or some other engine-related problems. So, if you don't want to spend a hefty amount on your auto repairs, please contact the Mega Car Removal.
Why Should You Choose Mega Car Removal For Selling Radiator Problem Cars?
We are the auto buyers who will pay instant top Cash for Cars in any condition. Hence, you wouldn't have to look further for any other service provider. Our quick and easy service puts immediate cash in the hands of car owners. We don't make our customers wait for us to process a cheque or waste their time and energy acquiring the best deal on their damaged Vehicle. Simply put, we make a cash offer and carry the payout instantly. Our Car Removal process for vehicles with Engine-faults in Sydney is convenient and speedy. We will remove it from your home and transfer you the quoted amount all on the same day.
Avail Of The Highest Cash For Radiator Problem Cars with Timing-Belt Issues In Sydney.
We happily buy all cars, trucks, vans, 4x4s, Utes, SUVs, and motorcycles with engine or radiator issues. Our Cash for Cars quotes are market competitive because we have a team of skilled wreckers who can take a damaged vehicle in any condition and recycle it thoroughly into refurbished parts and steel.
What Documents Do I Need Provide While Selling My Car with Fan-Belt issues?
We make the car sale really simple. While picking up your Timing-belt damaged Car, we only need the documents mentioned below:
Photo ID (preferably Drivers License)
Proof of Registration
Rest all of the paperwork will be done by our team, and once you accept our top cash quote, you wouldn't even need to lift a finger. Please contact any of our friendly staff members for assistance while selling your Vehicle to us and get top cash for car quotes. For more information call, 0421 812 819.
How Can You Sell Your Car With Radiator Problems?
If you have decided to sell your Vehicle can call us today, you can directly contact our team for a cash offer. You can reach out to us at 0421 812 819, or you can also obtain the cash for Car quotes via our 'Get a Quote' form, provided at the right corner of this page.
To get cash offers of up to $9,999 for your Alternator Problem Cars, you must give us the following information about your Vehicle: its brand, model, age, type of issue, Car's identifying number, and odometer reading.
Once you accept our offer, we will arrange for a Free Auto Removal. Our Car removals are always free of cost, and our services are available throughout Sydney. We also carry out a quick same-day Removal, and our experts will carry the cash with them.
Contact us today!
You can call us today by dialling 0421 812 819. Our email Id is enquiry@megacarremoval.com.au. You can obtain a free cash quote by filling up the online form, and someone from our team will respond as soon as possible.