Mega Car Removal Hornsby 2077 – Get Top Cash for Cars
Mega Car Removals is a Cash for Car Removalist with a Hornsby-based service who will give you up to $7999 cash for your old, Scrap, Damage car should you choose to upgrade to a new one.
Mega Car Removals, Your Local Cash For Cars Company In Hornsby NSW 2077
At Mega Car Removals, Hornsby we love old, Scrap cars – which is why we trade in them.
If you have an old or a damaged car you no longer need, we'd be happy to take it off your hands – giving you Cash for Cars as we do.
Motor Licensed, we buy cars across Sydney- even ones that have been involved in accidents.
According to FairTrade NSW, a Car Removalist has to be registered in order to trade in second hand or wrecked cars. We are registered and fully compliant with Government policies and procedures.
Here's what you need to know if you live in Hornsby or surrounding suburbs
Last year, Australians bought 1.513 million cars. If you were one of them, you may wish to get rid of your old car.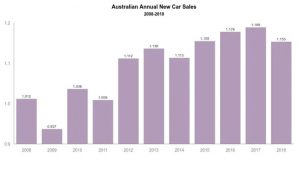 We take cars in all conditions
accident vehicles
Cars without REGO on them
Vehicles that run
Cars that don't run
Scrap, Damaged, Old, Junk Vehicle
Caravans, Bulldozer
Cars that have sat unused in your garage for as long as the Liberal Party of Australia has been in power
We do fleet car sales too
If you're a corporate or Government organisation, you may have a whole fleet of cars you may need to get rid of. Sure, auctions are one way to do that – they take time and patience, however.
They can delay the placing of your order for your new fleet of Holden Commodores or Ford Falcons or another brand you may have planned.
What do you do in this case? Well, do consider selling to us at Mega Car Removal. We understand the process of sale for Government or Corporate Vehicles.
Whether by tender or direct sale, we are happy to get involved in the process and take the cars off your hands so you can place your order for new cars faster!
But what do you do if there are no takers for it?
It's a common problem, today, given we all want what is shiny, new and good looking.
You call a Car Removalist Company (they are also called wreckers or Cash for Cars companies) – their whole business is second-hand, scrap or old cars. They will take away what no-one else will – even cars involved in accidents that are irreparably smashed.
A fair play company we guarantee to:
Pay you a price that is fair for the condition we find your car in
Give you a 'no-obligation' quote for your car – over the phone itself – a few basic details like car brand, car model and year of manufacture is all we'll request
Arrive on time to physically inspect your car, and transfer the agreed amount to your bank account
Arrange after hours pick up if we need to
Assist you with RTA Forms and processes you need to lodge and complete such as the Notice of Disposal
Do note- due to recent changes in RTA rules, Cash for Car Dealers can only transfer payment to you by cash or EFTPOS
Do you have to be present while we pick up your car?
No, you don't have to be present. With your written authorisation, we can arrange to pick up your car from your premises. What we will need, beforehand are a few details such as:
Car's registration number
Driver's license
Residential address, of course
The Notice of Disposal duly filled in and supplied to us
A photo of your car as it will allow us to identify it more easily
Client-focused at the core
Mega Car Removals is a Scrap, Damaged, Old, Unwanted Car Removals company unlike any other. We take our clients as seriously as we take our cars. We place them at the center of our business at all times – taking care to understand what they want from our service, then ensuring we deliver it to them.
Our clients have given us top marks for politeness, courtesy, extra services (such as cleaning up their garage of rubble – even though it isn't part of our contract to do so) – also 'fair-prices' they don't believe they would have received elsewhere.
Mega Car Removal Penrith guarantees its customers a level of service they will not receive elsewhere.
Would you like a quote for your car over the phone?
Do give us a call if you would. At Mega Car Removals, we can be contacted on 0421 812 819 Conversely, email us on enquiry@metrocarremoval.com.au