Sell Your Jeep Grand Cherokee & Wrangler For Cash In Sydney NSW
If you've concluded that your treasured Jeep isn't worth much, it's easy to get it fixed in such an urgent circumstance. What are your plans? In this instance, selling your Jeep for cash Sydney can assist you in receiving the proper monetary value for your junk Jeep. After selling your old Jeep, you will have the option to have a tranquil life with new car options of your desire. However, you cannot assume what the scrap Jeep value is if you settle with us. Usually, accepting so many third-party websites makes selling or buying any jeep in Sydney easier.
However, when it came to free jeep removal, the capacity to market and find actual value was astonishing.
Receive The Most Money For Your Rejected Jeep in Sydney
Call MEGA Car Removal SYDNEY and receive immediate payment for your vehicle. We may come to you and pay cash for Jeep, or you can pay some money to clear the Jeep. For a price, call us or fill out our free online form.
Mega car removal is a fully licensed local cash for cars and car removal company in Sydney. Jeep is one of the top-selling muscle SUVs in Australia. Due to its muscular and lean look JEEP has gained massive recognition among Sydney-siders. Jeep comes as 4×4 and 2×2 in both petrol and diesel.
We offer various services to its customers, including free automobile removals throughout Sydney. Our old jeep removal experts provide a variety of car removal hours, including 24-hour unwanted jeep removals, so you can have your Jeep taken whenever you choose. You get your cash for Jeep in your hand. Also, your vehicle will be taken in less than an hour of your time.
We Buy All Jeep Models For Top Dollar, Petrol/Diesel, Or 4WD/2WD For Cash
Jeep is an American brand that comes in various sizes and models. From the higher range SRT to lower range Wrangler it's built and known for off-road. Born in 1940 is a do anywhere and go anywhere Auto.
Some of the models are Cherokee, Grand Cherokee, Cherokee SRT, Wrangler, and all-new compass. All the cars come with a Diesel engine except the SRT, which comes with a petrol engine and is built for performance.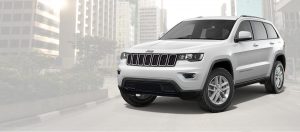 Get Maximum Cash For Your Unwanted Jeep
Jeep is a famous American brand that comes in various sizes and types. It's made and known for off-roading, from the more expensive SRT to the lower-end Wrangler.
Call Mega car removals and get instant cash paid for your Jeep. We come to you can pay cash instead of you paying cash to clear the Jeep. Call Us or Enquire Online for a quote. For more information on Jeep Visit more info about Jeep.
Why You Should Sell Your Jeep to Mega Car Removal?
When you opt to sell your jeep for cash to Mega Car Removal in Sydney, you are dealing with an unwanted jeep buyer and wrecker who is eager to purchase your vehicle without making you jump through hoops. 
We do a jeep and car wrecking business that strives for excellence and quality in all aspects of car removal, customer service, and cash payouts. In addition, we provide service to all of Sydney's suburbs, including the Inner West, Eastern Suburbs, Western Suburbs, Blue Mountains, and North Shore.
Our organisation is happy to buy used cars and scrap and accident autos from vehicle owners all across Sydney. We can accept any make, model, age, or vehicle condition and pay cash for Jeep on the spot because of our vast network of auto and reconditioned parts and steel buyers.
Our business is one that:
We make

cash for Jeep

payments on the spot.

We pay you up to

$9,999

in money for Jeep automobiles.

Free jeep removals are available anywhere in Sydney.

We provide environmentally friendly

free Jeep removal services

.

We provide every necessary paperwork. 

We're a local used car buyer who can get you a great price on a Jeep. Call us on

0421 812 819

, and we'll put together a proposal for you.

The only thing you have to do is wait for us to tow your bus away to our yard, where you will receive immediate cash. Our towing service is also absolutely free of charge!

Don't worry about any frauds with us because we ensure that the pricing we offer is competitive. We are honest in our transactions, and our skilled team can quickly and accurately assess the worth of any scrap vehicle. To obtain a quote, contact us or supply us with the specifics of your car.
Check Our Latest Customer Enquiries About Selling Their Jeep For Cash
Have a 1995 Jeep Cherokee XJ Auto, the car does run but the outer ring of the harmonic balancer is missing, the belt is still attached to the inner hub allowing the car to still run, but the gearbox doesn't completely engage until the car warms up, I'm just after a quote so if you need any more info please email me as I'm at work today. The car is located in Castle Hill.
2004 limited Sahara Wrangler jeep, 86 a thousand miles 4-inch lift new 33 inch tires excellent condition automatic hard top.
Sell Your Old Jeep In Sydney For Cash Upto $9,999
Obtaining a free quote from us is simple. You're already halfway there if you have a phone or an internet connection. Next, you need to take your phone and dial 0421 812 819.
Alternatively, go to our website and fill out the free quote request form. Tell us when your Jeep got manufactured and where it is now. Please tell us which Jeep model you want to sell your Jeep for cash. You'll also receive a free quote in record time.