Cash For Old Cars Sydney wide service
Are you stuck in an old car that you can't seem to get rid of? Is it taking up too much space in your garage? Is it sitting idly and rusting away? Does it cost too much to get your old car fixed up and make it available for purchase? Then we have just the solution for you!
We are offering Instant Cash for Old Cars in Sydney. Whether your vehicle is old, useless or junk, there's always the option of getting in touch with us for selling it.
About Us
We are a company that has been in the car purchasing and wrecking industry for a good while. Having more than 15 years of experience under the belt, we are one of the top companies operating in Sydney in the auto industry. While other companies are trying to come up with methods to make more money, we focus on the same line of work we have been in and strive to get better at it.
This has helped us to make the process of availing cash for old cars extremely easy and beneficial. Not only is Mega Car Removal a licensed car purchasing and wrecking company, but we are also established in Sydney. This makes it easy for our clients to benefit from our services. Having established locally, we have also gained the trust and loyalty of many clients over the years.
Cash for Old Cars Sydney
Cash for Old Cars is a service by us that can help you trade in your old car for a good amount of money. Don't let the name of this service fool you. We don't only pay cash for cars, but we are also in the business of purchasing buses, UTEs, 4x4s, trucks, and any other type of old vehicle that you want to sell.
This service allows our clients to have an easy way out if they want to get rid of their old automobile. This is because we don't ask the client to get repairs done, draft up the paperwork or visit us to show the car they want to sell. Instead, we focus on making the whole process as user-friendly as possible. We are not limited to offering Cash for Old Cars but, we also purchase cars that are wrecked, smashed, accident, junk or just unwanted for one reason or another. We also buy all makes and models of different companies like FORD, FIAT, MITSUBISHI, TOYOTA etc.
You just have to be willing to sell your vehicle and in exchange, we will make a top dollar offer which you might not be able to find anywhere else in Sydney.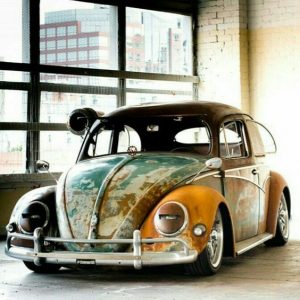 Why Choose Us?
There can be a long list of reasons that can be given here to show why you should choose us to sell your vehicle. But here, we're going to list down some of the most important ones.
1. Free Car Removal
2. Free non-obligatory quotes on your old car
3. Cash for Old Cars Sydney available 24/7
4. We have experienced and trained staff
5. We make top dollar offers on old cars up to $6999
6. Licensed and registered with the government
7. We purchase junk, wrecked, smashed, unregistered and old vehicles as well
8. State-of-the-art wrecking and recycling plant
These are just some of the reasons why we, as a company, operate better than our competitors in Sydney. We make top cash offers in Sydney on all kinds of old vehicles. The next time you want to sell your old car without going through all the unnecessary steps and procedures involved, just give us a call at 0421 812 819
We can't wait to offer you instant and top cash for old cars, wherever you are in Sydney. We will do most of the work and pay you top cash any given day.