Cash For Cars Sydney Wide – We'll Buy Any Vehicle & Instant Dollar
We are the leading car buyers that will buy your unwanted car for top cash today. If the vehicle is nothing but scrap metal, we'll buy it anyway. We buy vehicles in every condition and pay instant cash for cars up to $9,999. We make cash offers over the phone. Just give us a call.
Call 0421 812 819
Call Your Most Trusted Cash For Cars Company Today!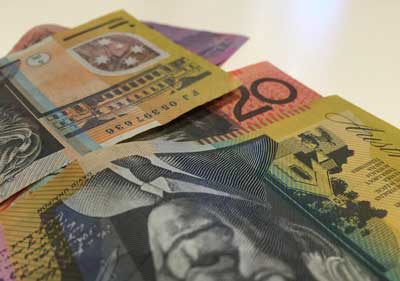 We offer a way for vehicle owners to sell their unwanted vehicle in the Inner West, the Eastern Suburbs, the Western Suburbs, the North Shore or any other area in Sydney. Our system is often referred to as the new trend in car selling, although it has been around for years. We are a Cash for Cars Sydney Company that is a licensed auto buyer and wrecker and one that basis its car buying on a simple concept of ease and convenience. We don't require the vehicle owners clean up their vehicle, nor do we require the vehicle owners bring their vehicle to us. We make cash offers, as well as a free Auto Disposal and bring the cash with us at the time we remove a vehicle. We are car buyers that don't believe in wasting time. We make a cash for car offer, and the vehicle accepts or rejects the offer. We offer FREE towing service when you book the Auto Disposal services with us. For our complete location visit Our Location Page
Free Car Removal Sydney Wide – Any Make Or Model, We Pay Top Cash For Unwanted Cars
We combine experience and convenience as well as cash to offer the best experience when selling your unwanted vehicle. We always perform cash for car removal at a time that you choose.
We offer free car removal on:
Scrap cars,
Used Cars,
High Mileage Cars,
Wrecked Cars,
Salvage Title Cars,
Fire Cars and Forklifts,
Flooded Cars,
Damaged Cars,
Mechanical Problems Cars,
Rusted Cars,
Dinged and Dented Cars
We pay cash for cars for vehicle of any make and condition: Some of the brands we cover include:
Mitsubishi
Peugeot
Mazda
Suzuki
Damaged Cars
Hyundai
Mercedes-Benz
Lexus
Chrysler
Our team leaves up to $9,999 cash in your hand.
Why Choose Us?
We are a vehicle removal company that is a professional car buyer which makes top cash for car offers. We offer cash whether you have a vehicle you'd like to get out of your yard or whether you have a vehicle in near mint condition that you'd like to sell, we will buy it today. Our cash for cars system is one that is designed to make selling your car quick and easy, eliminating all hassles and putting fast cash in your pocket.
We Offer:
Same day car pickup
Pay instant cash
Free removal for all suburbs in Sydney
We don't make you wait around to get your car sold. With one call to us, you can have your car sold. We also don't make you wait around for us to arrive to collect your vehicle. We will schedule the same day auto pickup. And, we don't make you wait for your payment. We bring the cash with us. We are the car buyers that offer a system that is hard to beat.
Get Instant Cash For Cars Quote
Selling your vehicle can happen the same day you decide you'd like to sell it when you call us. We are a Sydney cash for cars company that pays up to $6,999 on all vehicles. To obtain a cash quote on your unwanted car, just contact us at the number below. If you need more information relating to handing over the number plate visit RMS
Call 0421 812 819