Cash For Cars Paramatta NSW 2150 Same Day Car Removal Call Us
Your car may be a wreck, but, we'll still pay you cash for it. We pay cash for cars Parramatta. We buy all makes and conditions. Get top cash for Vehicles and stellar services that come from 15 years of experience in the auto industry.
Accident damaged
Working or dead
Newer or old
With or without rego
We buy them all!
CALL 0421 812 819
Sell Your Old Car For Cash Parramatta We Buy All Types Of Vehicles
We valuate Vehicles over the phone and online. It is that simple. Contact us with the details of your Vehicles that you'd like to get a price on, and we'll valuate for free. The valuation is free, and the amount that we quote for the car can be in your hands today. We pay up to $9,999.
Get Cash For Cars Parramatta 2150 – We Pay Up to $9,999 Cash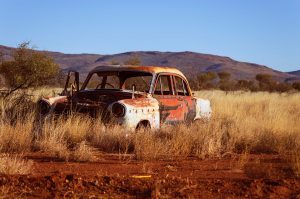 With us, you have a cash buyer for your car that will pay you cash for your car today. There is a nice feeling about being able to pick up the phone and have a buyer on the other end of the phone that will pay you up to $9,999 cash for the car. With us, that is what you have. A cash buyer that you can pick up the phone to get a quote for your car nearly immediately. If you don't like the quote, then there's no time wasted. We do not pressure any buyer to accept the cash that we have to offer for their Vehicles. If you like the quote, then you can consider your car sold.
We Buy Any Make & Condition of Vehicles
With us of Parramatta, there are no placing ads in the classifieds to get your car sold. We are an Auto buyer that will buy your Automobiles whatever its make and condition. When you have a car that is in tatters or one that is in perfect working condition, don't hesitate. Get top dollars for the Scrap Car Removal by contacting us. We buy Four wheelers in Parramatta for every make and condition. Get a top cash offer with us. Contact us for a free valuation. If you like our valuation of your Vehicles take us up on the price that we feel your car is worth. We'll make you a cash payment for the exact price we feel your car is worth.
With Mega Car Removal Parramatta 2150…
You have a car buyer by picking up the phone or completing our online quote form. We valuate over the phone.
We will come to you to purchase your Car, Bus, Van or Truck of any make and model. Come to you with the cash in our hand to buy and remove your Transport.
We provide not only the cash to buy your car at the time that we come to remove your car, but all the necessary paperwork to legally purchase your Auto.
With us, you have a car buyer that doesn't skip a beat when it comes to a top cash sale for your Vehicles that is legal.
Contact Us for A Quote
Get a cash quote for your Vehicles. We valuate over the phone and online. Give us a call at the number below or fill out our "Get a Quote" form at the top right of this page.
Call us for a cash quote for your car at 0421 812 819. We valuate Auto fairly.
Know More About Parramatta 2150
It is the second oldest city in Australia founded by the British in 1788, being only 10 months younger than Sydney.
Parramatta hosts many festivals and events. The city hosts the following events:
January – Sydney Festival and Australia Day
February – Lunar New Year
April – Anzac Day
June – Winterlight
July – Burramatta Day
October – Parramasalla – a festival celebrating Parramatta's multiculturalism, in particular, South and Southeast Asian culture, and Parramatta Lanes
November – Loy Krathong, Christmas in Parramatta and Parramatta Day
December – New Year's Eve