We Pay Cash for Cars Blacktown 2148 With Free Car Removals
Get your Vehicles sold today. One call to us and you have the offer that you will likely accept. Accept, and your car is sold to us. We will offer you top Cash for Cars Blacktown with Free Car Removals Blacktown wide See for yourself. Contact us for a cash offer for your Scrap Car Removals.
CALL 0421 812 819
Cash for Cars Blacktown – Get Top Cash $9,999 with Free Car Removal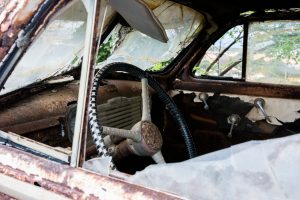 You could look high and low for a buyer for your unwanted Vehicles of any make condition in Blacktown. You could invest in the sale of the Vehicles; or, you may put it for sale in its present condition. There is never a "sure thing" when you sell a car. You might put it for sale in the classified and not have a buyer for months, or one may present themselves the same day that you place the ad in the classified. There is no telling when or where a buyer will present itself when selling in Blacktown. However, there is a way that you can avoid the hassle associated with selling automobiles, and that is by calling us. We buy Cars & Trucks in Blacktown. Contact us for a quote.
We Pay Cash for Vehicles of Any Make & Condition
With us don't look further for an Auto buyer for your scrap condition car. Not scrap condition? Not to worry, we buy all makes and conditions of Vehicles. To be upfront, most of the Four wheelers we buy are in scrap or damaged condition; and, that does not stop us from making a Top Money offer for your Four Wheelers. We make our best offer for any make and condition of Vehicles. Give us a call today, and we'll make you the offer you have been waiting to hear about your car, bus, SUVs or truck. If not, reject our offer. It is that simple.
Get Free Car Removals Blacktown with Us
With us, you may get a fair price offer for your Vehicles, but we don't stop creating a premium selling experience with a top price offer for your Four wheelers of any make and condition. We also offer Free Car Removals for Blacktown. You tell us when you have an hour to spare in your day for us to arrive and buy & remove your wagon, and we'll be there. Want the cash that we have to offer you today? We'll be there today. Just tell us when, and the amount for your car is on its way. We Pay the Dollar for Cars of every Make and Condition.
Why Choose Us?
Top cash offers for Vehicles of any make and condition. Contact us over the phone or online to get the best amount offer you may receive.
Free Cars Removals Blacktown. We remove your car when you have the time to spare. Let us know when you want us to your locations in Blacktown to buy & remove we'll be there.
Instant Cash for Cars Blacktown. We pay money on the spot. Contact us for a quote.
Get A Quote
With Mega Car Removals Blacktown, you have an Auto buyer that can be reached in minutes. Give us a call at the number below or fill out our "get a quote" form at the top right of this page. Call us to buy your Vehicles today.
Call us on 0421 812 819.
According to the 2016 census, there were 47,176 residents in the suburb of Blacktown
The first school, a single-story brick building with gables, was opened in 1877
Blacktown is a terminus of the North-West T-way.
Blacktown is the largest of any suburb or township in New South Wales and is one of the most multicultural places in Sydney.
Established – 6.3 km2 (2.4 sq mi)