Sell Your Used Toyota Cars For Cash Sydney
Ready to sell your Toyota? Give Mega Car Removal a call for a cash offer. We pay up to $6,999 CASH on any model, age, and condition of Toyota. In high demand or totally scrap. We'll make you a cash offer.
Call us at 0421 812 819
Getting Your Used Toyota Sold Only Takes Minutes
At Mega Cars Removals, getting your Toyota SOLD only takes minutes. You simply give us a call and provide us with the details of your Toyota for a Cash for Toyota quote
The model of the vehicle
Its odometer reading
Its vehicle identification number
Any modification you've done to the vehicle
Any issues
A thorough description of the condition of the vehicle
Our Toyota appraisers (that are the best in the business) will quickly go to work determining the value of your vehicle. Once we have a price, you have a price. Typically, you'll receive a quote in about ten to fifteen minutes.
What about FREE Towing?
At Mega Cars Removals, you are never charged for towing. Our removal technicians come to your location anywhere in NSW and remove your vehicle for free. We work around the clock providing you with convenient times to remove your vehicle.
My Vehicle Is Scrap – How Is It Worth Money?
At Mega Car Removal, your vehicle always has value no matter what the condition of your vehicle. We not only resale vehicles, but we also recycle and refurbish vehicles.  Our Auto Wreckers is the best in the business and get the most value from your Toyota. Best yet, your auto recycling is helping to keep the environment green by not ending up in a landfill. Just give us a call for green recycling.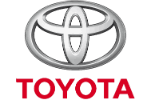 What Do We need from You To Buy Your Toyota Vehicle?
We will require the following documentation:
The title of ownership or the scrap certificate for the vehicle (in some cases we can accept the registration of the vehicle)
Proof of your photo ID
The plates of the vehicle removed
What about A Sales Contract?
At Mega Car Removal, we provide the sales contract, so you simply sign.
I Need an After Hours Car Removal
At Mega Car Removal, you schedule the time you'd like your vehicle removed- day or night. Just let our appraiser know a good time for us to come to your location in NSW and we'll be there.
How Much Cash Will I Get?
At Mega Car Removals, we pay up to $6,999 Cash. Our cash offers are determined by the different factors of your vehicle like the model, age, condition, weight, size, precious metals, etc. We guarantee to quote you a fair and accurate price for your car.
Why Mega Car Removal Is The Best Choice?
Mega Car Removals offers its customers many extras when selling their vehicle to us:
Buy any model, year and condition of Toyota – no questions asked just provide us with the details
Instant cash quotes – get a quote in a few minutes from your call
Instant cash payments – no waiting to be paid- we pay up to $6,999 cash on the spot
Free car removals – if your TOYOTA is located in NSW, we will come to you and remove it for free
Provide the paperwork – no hassles, no fine print, just a legal sales contract to make the deal on the up and up
Eco-friendly car disposals – scrap, accident and damaged TOYOTA will be dismantled and recycled keeping the environment green
Quick car sales – only a call and your car can be sold
Give us a call today and we'll make you an offer.
Call us at 0421 812 819
Complete our "Get a Quote" form