Sell Your Used Toyota Cars For Cash With Free Removals
Can't find a Toyota buyer in Sydney who will come to your location and remove your unwanted or salvaged vehicle for free? Maybe you're not getting the kind of cash offers you'd like for your car. Don't go around in circles. Mega Car Removal Sydney is a Toyota Buyer and Wrecker that will pay you up to $9999 in cash and remove your vehicle for free. We accept all Toyota models, regardless of age or condition: Rukus, Camry, Aurion, 86, Hybrid Synergy Drive, Yaris, Corolla, Camry Hybrid, Prius C, Prius V, HiLux, Luger, Prado, FJ Cruiser, RAV4, HiAce, Tarago, HiLux, LandCruiser 200, LandCruiser70 and Many more.
Contact 0421 812 819 for more information.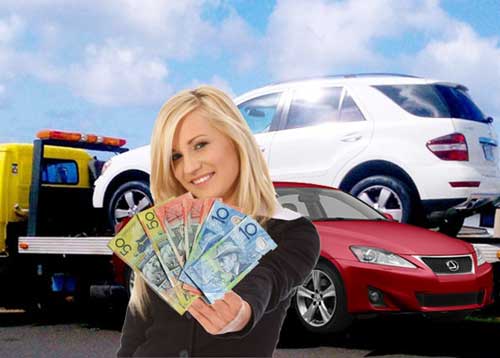 Cash For Toyota Cars
We guarantee cash and free car removal in any Sydney suburb. Give us a call to get the money you need for your: Wrecked, totalled, salvaged, flood, fire, junk, rusted, accident damaged, etc. We get many calls from Sydney residents who don't want to pay a car removal company to haul away their unwanted or salvaged Toyota. Many people are unaware that when they call, we will make them an instant cash offer of up to $9999 and remove their car for free. We are a reliable Toyota car removal company that provides same-day vehicles, trucks, SUVs, vans, and 4WD removals in all Sydney suburbs.
We also offer cash on the spot, free Toyota removals to all Sydney suburbs, and excellent customer service. We provide a straightforward method for selling your vehicle to avail of the Cash For Toyota Cars service at Mega Car Removal. Call us at 0421 812 819, and we will make you an offer, and we will pay when we perform your free Toyota car removal in Sydney.
Getting Your Used Toyota Sold Only Takes Minutes
At Mega Cars Removals, getting your Toyota SOLD only takes minutes. You simply give us a call and provide us with the details of your Toyota for a Cash for Toyota quote
The model of the vehicle
Its odometer reading
Its vehicle identification number
Any modification you've done to the vehicle
Any issues
A thorough description of the condition of the vehicle
Our Toyota appraisers (that are the best in the business) will quickly go to work determining the value of your vehicle. Once we have a price, you have a price. Typically, you'll receive a quote in about ten to fifteen minutes.
What about Free Towing?
At Mega Cars Removals, you are never charged for towing. Our removal technicians come to your location anywhere in NSW and remove your vehicle for free. We work around the clock providing you with convenient times to remove your vehicle.
My Vehicle Is Scrap – How Is It Worth Money?
At Mega Car Removal, your vehicle always has value no matter what the condition of your vehicle. We not only resale vehicles, but we also recycle and refurbish vehicles.  Our Auto Wreckers is the best in the business and get the most value from your Toyota. Best yet, your auto recycling is helping to keep the environment green by not ending up in a landfill. Just give us a call for green recycling.
What Do We need from You To Buy Your Toyota Vehicle?
We will require the following documentation:
The title of ownership or the scrap certificate for the vehicle (in some cases we can accept the registration of the vehicle)
Proof of your photo ID
The plates of the vehicle removed
Why Should You Pick Us?
Mega Car Removal Sydney is a well-established Toyota car removal company that removes vehicles in all conditions. We acknowledge all makes and models, notwithstanding age or condition. However, our motto is relatively straightforward. We will buy your car if you have one that you want to sell. All the vehicles we remove are worth up to $9999. We are not a company that takes advantage of vehicle owners by offering a low-ball bid. We are also not a company that tries to make a profit by charging a removal fee. Instead, we provide free Toyota removals in all Sydney suburbs. We also pay cash for Toyota cars on the spot during the removal. It is not easy to be in your Toyota vehicle when it is no longer roadworthy. However, your situation improves with just one phone call to Mega Car Removal Sydney. We are a Toyota wrecker in Sydney, well-known for being a genuine Toyota wrecker capable of extracting the most value from a vehicle. We are experts in the field because Toyota buying, selling, and wrecking is our sole business. Our expert Toyota wreckers can completely recycle your Toyota car, truck, SUV, van, or 4WD.
Please make an appointment for free car removal in Sydney with us!
With our high cash quotes, we like to give our customers some peace of mind. Mega Car Removal Sydney handles everything, including the towing of your vehicle and the paperwork. We provide a high-quality service as a reputable Toyota car removal company. So, if you want a hassle-free Car Removal service in Sydney, call us. You only need to do the following:
Provide specifics about your vehicles, such as the make, model, condition, type of issue/damage, and age.
Based on the information you provide, our expert team of car appraisers and analysts will provide you with an accurate quote.
If you accept our no-obligation offer, make an appointment with our team to have your car removed.
We provide same-day removals so you can get rid of your vehicle in hours.
Mega Car Removal Sydney will arrive at your location on time.
We will put top cash for Toyota cars in your pocket once their inspection of your vehicle is completed.
The damaged vehicle will then be removed from your property without delay.
This gives our customers the advantage of getting the most value out of their vehicle when they call us because every part and all of its steel will be recycled and resold as reconditioned parts and steel.
Mega Car Removal pays cash for Toyota cars and does the following:
Pay instant cash offer cash upfront
Make simple and upfront cash offers.
Accepting offers on all makes and models, regardless of age or condition
24-hour car removal
Same-day car removals are available.
We have fully authorised used car buyers, sellers, and wreckers.
We pay up to $9,999 in cash for any car we pick up and dispose of.
Why Mega Car Removal Is The Best Choice?
Mega Car Removals offers its customers many extras when selling their vehicle to us:
Buy any model, year and condition of Toyota – no questions asked just provide us with the details
Instant cash quotes – get a quote in a few minutes from your call
Instant cash payments – no waiting to be paid- we pay up to $9,999 cash on the spot
Free car removals – if your TOYOTA is located in NSW, we will come to you and remove it for free
Provide the paperwork – no hassles, no fine print, just a legal sales contract to make the deal on the up and up
Eco-friendly car disposals – scrap, accident and damaged TOYOTA will be dismantled and recycled keeping the environment green
Quick car sales – only a call and your car can be sold
Contact Us Immediately:
Please contact us for a cash offer. You can contact us by completing the "Get a quote" form on this page. Prepare a few details such as your vehicle's make, model, age, and condition, as well as its odometer reading. Call 0421 812 819 for more information.