Cash For Subaru Cars Removal Sydney Up To $6999
You may now get guaranteed Cash for Subaru Cars right now. Contact Mega Car Removal immediately to speak with one of their courteous representatives. We buy all models and conditions of Subaru automobiles. For a top dollar, we will buy any vehicle, whether it is used, trash, scrap, damaged, old, used, accident-damaged, or has engine difficulties. Call us for an offer you won't be able to refuse.
Contact us at 0421 812 819 for more information.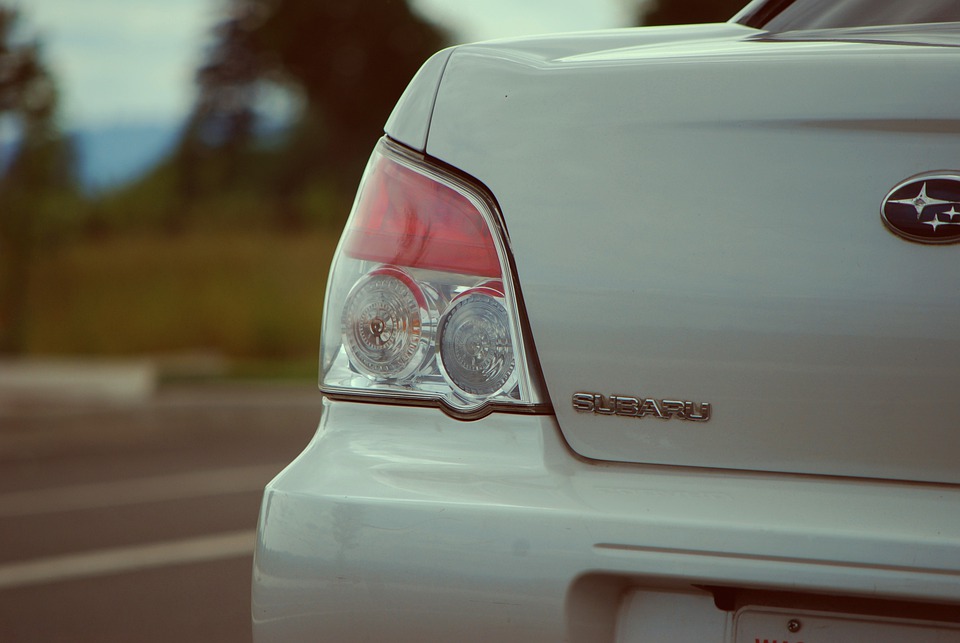 Cash for Subaru Cars – Free Removal of Unwanted Vehicles in Sydney
We never say no to the Subaru brand at Mega Car Removal! We are so enamoured with the brand that we will purchase your Subaru today, regardless of its model or condition. We are not only renowned for Subaru Car removal for free, but we also arrive within hours and pay Cash on the spot! To us, your old or unwanted car is a valuable asset. Whether it's a car, bus, truck, Ute, or 4×4, we'll buy anything in any condition. Our cash quotation price is upfront, honest, and the most competitive industry.
We are the the best Cash for Subaru Car buyers in NSW and provide the following:
Same-day transactions and deletions are guaranteed.
Up to $9,999 in instant Cash
No-hassle sales — With simply a phone call, you can sell your Subaru car.
Free same-day Subaru Car Removals are available throughout NSW.
We are your on-the-spot Subaru car buyers who will provide you with market-competitive cash offers. We pay Cash for Subaru Cars with a value of up to $9,999.
We purchase all models, including:
Impreza Sedan
Impreza Premium 5-door
Impreza Premium Sedan
Impreza Sport Sedan
Impreza Limited 5-door
Impreza 5-door
Legacy
Legacy Premium
Legacy Sport
Legacy Limited
Legacy Limited XT
Legacy Touring XT
Crosstrek
Crosstrek Premium
Crosstrek Sport
Crosstrek Limited
Crosstrek Hybrid
Forester
Forester Premium
Forester Sport
Forester Wilderness
Forester Limited
Forester Touring
Outback
Outback Premium
Outback Limited
Outback Touring
Outback Onyx Edition XT
Outback Wilderness
Outback Limited XT
Ascent
Ascent Premium
Ascent Onyx Edition
Ascent Limited
BRZ Premium
WRX
WRX STI Limited
WRX STI
And many more.
Subaru Car Buyers and Wreckers You Can Trust
Do you have a Subaru that you need to sell but don't have the time to do so? Take a few minutes to get a cash quotation and have your unwanted vehicle picked up within a few hours! Call the number below if you want us to come to you with a high cash offer, check the vehicle, and remove it. We can make a Cash for Subaru Cars offer over the phone or through our online quote form.
Mentioned below are some of the elements that go into determining how much money we can pay for your car:
Manufacturer's year/age
Whether it's registered or not
The situation at the moment
It is a model.
The total number of kilometres driven.
Wrecking and Recycling of your Subaru Vehicle in an Eco-Friendly Manner!
Subaru cars that are scrapped, damaged, old, or wrecked are not thrown away. Instead, we will take your unwanted automobile and recycle it in a non-hazardous manner at Mega Car Removal. We are your auto buyers, and we will purchase your vehicle to dismantle it, with our skilled staff recycling and reconditioning its parts and steel. Our rigorous standards and well-equipped scrapyard leave no trace of their presence and give you environmentally friendly, green auto recycling. We also leave you with a substantial sum of money. Contact us right away for green recycling that is safe for the environment.
There are no towing fees and no hassles with hauling. In any case, when we acquire your automobile, we will provide you with
Free Subaru car removal anywhere in NSW.
Contact us today, and we'll come to you today at a time that's convenient for you!
Our car professionals work around the clock to provide our customers with speedy and convenient removal times and offer Cash for Subaru Cars.
Eco-Friendly Subaru Disposals NSW is paid on the spot.
It merely takes a phone call to Mega Car Removals NSW to get everything you need.
How Much Can I Get In Sydney For My Old or Used Subaru Cars, Ute, or 4wd?
That depends on a few circumstances. Mega Car Removal Sydney, on the other hand, can save you thousands of dollars by guaranteeing the greatest prices on the market for your Subaru vehicles. We guarantee an agreeable offer for your car because we have a team that understands the great worth of Subaru Vehicles, Utes, and 4wds, even if they aren't in the best condition. This implies that even if your truck is damaged, old, or trash, you can anticipate a reasonable price for it. The fees range from $150 to $9999 if paid at the moment.
Why Do Sydney Subaru Vehicle Owners Choose Us?
We buy all makes and models of Subaru vehicles in any condition.
Genuine and fully licensed.
Sydney's best vehicle removalists are fully insured.
Subaru Car Removals are always quick and dependable.
15+ years of experience in the industry
The only company that specialises in old Subaru vehicles offers free removal on the same day.
In Minutes, You Can Get Your Desired Cash For Subaru Cars Offer
Mega Car Removal provides you with immediate Cash for Subaru Cars. Kindly reach out to us by filling in the form at the top right of this page to get in touch with us. Subaru automobiles are worth up to $9,999 in Cash. Our vehicle wreckers may come to your place in Sydney today and remove your automobile for free!
Call 0421 812 819 or write to enquiry@megacarremoval.com.au
Mon – Sun: 6:00 AM – 12:00 AM