Junk Car Removal
So you need to garbage your junk car? Don't worry about it. We are the best junk cars business in the Sydney region. We do not just offer top Cash for Junk Car additionally give Free Junk Car Removal administration. You will get a cash price up to $6,999 for your junk car relying upon its condition.
Cash For Junk Cars Removal FREE towing Services Sydney Wide
You might think it is a piece of junk but for us each part of your car matters. We buy your car regardless of its condition.
You may feel that your old, junk car merits nothing and should be trashed. However, car rescue organizations like our own assistance out by utilizing the car for extra parts if conceivable.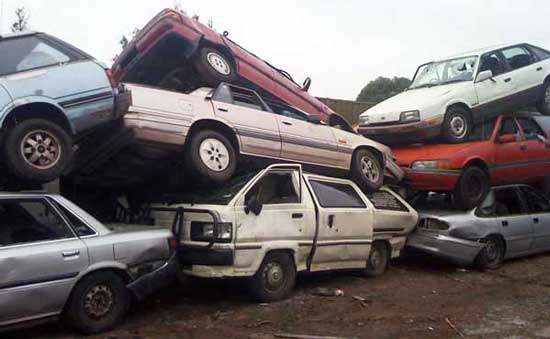 Reusing your junk car is likewise useful for the earth as less of the car needs to go to the landfill. Another included advantage is that in the wake of surveying the car for rescue esteem we will offer a conventional cost for your old, junk car.
At "Mega Junk Car Removal Sydney", we offer our clients up to $6,999 to remove their old, junk car! We purchase Ute, vans, 4x4s, trucks, and all different sorts of vehicles of any age and any condition and constantly offer our clients top dollar for the offer of their vehicle to us.
3 Simple Steps To Get Rid Of Your Junk Car
Give us a call on 0421 812 819 and get an obligation free quote by giving a few details about your junk car.
If you are happy with the provided quote, fix an appointment with us for a future date or for the same day. Depending on your availability. Yes, we provide services for the same day as well.
We will be at your place on the given date and time. We hand over the cash for your car on the spot and remove your junk car for free.
Make And Model Doesn't Matter To Us. We Accept,
Hyundai
Honda
Toyota
Jeep
Nissan
Mitsubishi
Isuzu
Mazda
BMW
Volvo
Mercedes Benz
Audi
Suzuki
Volkswagen
Jeep
Subaru
Lexus and so on.
"Mega Junk Car Removal" operates all through Cash for Cars Liverpool, Sydney including places like Southern Sydney, Inner West, Eastern Suburbs, and Northern Suburbs and so on. And we are open all day and night 365 days a year for the convenience of our customers.
Why "Mega Junk Car Removal Sydney" Is Best To Remove Your Junk Cars?
Our organizations cover services throughout Sydney.
We are open for the duration of the day, 24 hours, every day.
Unbeatable cash cost up to $6,999
Easy and fundamental and quick process
Cash is handed over to you on the spot
Promised total according to the quote is given
No covered charges
Always master
We have prepared workers from evacuating the junk car to helping the clients with giving answers for their enquiries. It is 100% certain that the clients will be content with our administration on the grounds that consumer loyalty is the go for us.
What you need to do is simply furnish us with the driver's permit and a substantial personal Id. Every other system will be taken care of by our representatives.
So Contact Us Immediately
No compelling reason to stretch yourself by thinking about an approach to offer your junk car, which can't be utilized any longer. Get your phone and call "Mega Junk Car Removal Sydney" on 0421 812 819 or enquire on the web. We give the best cost for your junk car, contrasted and different merchants in Sydney and get a free car removal service.