Unwanted Car Removal Sydney We Pay Cash For No Use Vehicles
Unwanted car removal specialists in Sydney and suburbs. By simply calling us you can get top offer for your unwanted vehicles.
Do you have a car that is old, harmed, scrap or undesirable? Also, lost on the most proficient method to remove it? Alternately worried about the amount it will cost to have it towed away?
Mega Car Removal Sydney Is Your Local Unwanted Car Buyer
With "Mega car removal", you can put the errand of dependably disposing of your auto under the control of experts. Not just would you be able to discover to discard your junk, you can have your old car removed and turn out with some trade-in for money in your pocket.
Our service will have the capacity to handle a large number of circumstances in which it is important to enroll help with moving a major heap of metal and parts. And provide with a free unwanted car removal service.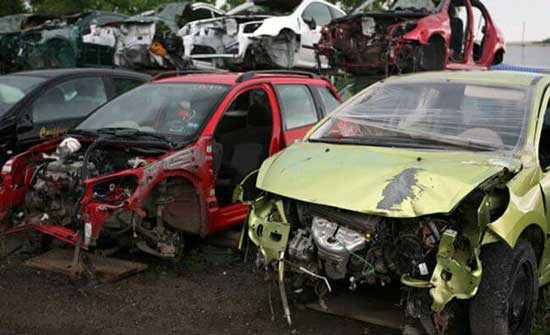 "We" pay top dollars for the car you have regardless of its model, make, age or condition. We buy your unwanted car even if it is not in a running condition and provide a Free Unwanted Car Removal Service. We provide Auto Removal service Sydney wide, which includes areas like Southern Sydney, Inner West, Eastern Suburbs, and Northern Suburbs and so on. With us of don't care what condition your auto is, we specialise in all types of cars including Prestige Cars.
We Provide Unwanted Car Removal Service For:
New cars
Registered cars
Not registered cars
Running or not running
Used cars and so on.
When you choose us our service, this is how we work:
Reach us at 0421 812 819. We additionally offer the choice to get cash for cars offers through our "Get a Quote" structure situated on this page.
You can get a cash price up to $9,999 depending on the age and other conditions of your car. Better the condition, better the price.
We will ask that you be as careful as to the state of the vehicle. If you acknowledge our offer, we'll then calendar a free Auto Disposal service.
Our car removal is constantly free, and our service stretches out all through Sydney.
We offer same-day car removal that is quick and our master will carry the money. When we arrive, we will request that see your Photo ID and for you to give us the title of responsibility for the vehicle.
We comprehend that a few proprietors might no more have their vehicle's title. In the event that this is your circumstance, please tell our auto appraiser at the season of your call as we may have the capacity to make different game plans or illuminate you of how to go about getting a copy title.
Have your vehicle in a range that we can without much of a stretch get to the vehicle. Direct us to the vehicle so we can perform a brisk inspection.
Sign the research material that we give and we will give you the offered cash for the car.
And provide a free unwanted Vehicles Pickup service.
We do all the overwhelming work, so there's no work on your part. Our framework is a no bother, no deal framework that is constantly advantageous and can set up to $9,999 trade-in for cold hard currency your pocket.
Contact Us
Today & Get Top Cash Offer For Unwated Vehicles
For car removal benefit in Sydney performed by the professionals, contact "us" today. Our services are proficient, and our removalists are respectful and dependably respect our cited cost. For a fast and helpful deal, contact "us" and enjoy the free unwanted car removal service.
We remove every unwanted vehicle that day you call!
Call 0421 812 819