Sell Your Mitsubishi Cars In Any Condition For Top Cash Sydney Wide!
Poor condition, accident, damaged, used, or old, we make cash for Mitsubishi cars offer that usually end with one word, SOLD. Our cash quotes are easy to obtain. Even better, you have your car sold and removed on the same day if you'd like!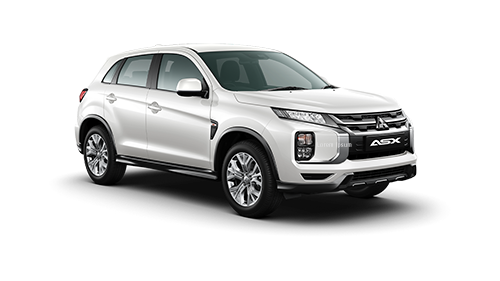 On Or Off The Market Mitsubishi Cars For Cash And Free Car Removals
As we mentioned earlier, with Mega Car Removal service, you don't have to worry about your Mitsubishi vehicle's condition or make and model. We will buy it all even if your car's model is too old. Honestly, for us, the older, the better. We need old vehicles for their parts, and we sell them online in order to make a profit. We buy all Mitsubishi models like:
Outlander, Eclipse Cross, Mirage, Lancer Evolution, Lancer, i-MiEV, Eclipse, Endeavour, Zinger, FTO, Grandis, GTO, Savrin, Starion, Carisma, Galant, Magna, RVR, Dion, Freeca, eK, 380, Colt, Pajero, Diamante, Dingo, L300, Pajero iO, Toppo, Space Star, Minicar, Cordia, Town Box, and more.
You can get cash for Mitsubishis with one call to the pros. i.e., Mega Car Removal. With us, you have a chance to turn your scrap, damaged, wrecked, junk, and accident Mitsubishi cars into top cash! They Aren't Waste; They Are Cash!
Costless Car Removals In Sydney
At Mega Car Removal, you get paid cash for your junk, scrap, accident or damaged Mitsubishi. As auto wreckers that know how to recycle in an eco-friendly manner, you get an upfront quote for your vehicle. Whether your car's engine is missing or beyond repair, the parts under the hood are still good or can be recycled; we will buy your car, removing and making new steel, different metals and reconditioned parts from the auto. As Mitsubishi specialists, we know all the facts and features of all types of vehicles, including their weight and size. The total weight of precious metals under the hood and the value of the parts that can be refurbished is how we evaluate your vehicle and offer a cash quote.
So, give us a call, and we'll make you a cash offer for an Eco-Friendly Car Dismantling. We pay up to $6,999 on the spot.
Need A Reason To Get A Cash Quote From Mega Car Removal?
At our scrapyard, we offer our customers many reasons to get a cash quote. Are you thinking about selling your auto? Why go through the hassles and extra expenses of repairing and cleaning the vehicle and then advertise it to wait for a potential buyer? At Mega Car Removal, we purchase your vehicle 'as is'. No fixing, no posting. Best yet, no waiting and talking to a buyer. We are your car buyers and wreckers that pay the highest cash for Mitsubishi cars in NSW and Sydney. Contact us, and we'll provide you with a top offer.
No Towing Fee – Hassle-free Hauling
Any condition, our service to you when we acquire your vehicle is a free car removal anywhere in Sydney. Just give us a call, and we will reach your location at a time of your convenience within a couple of hours! The whole car removal process will only take a few hours of your day and you can get rid of your old car instantly! Our car professionals work around the clock, offering fast and convenient removals at times that are suitable for our customers. We offer:
Cash for Mitsubishi Cars
Free Mitsubishi Vehicle Removals
Cash up To $6,999 Paid On The Spot
We offer it all and provide you with a hassle-less car sale. Also, it only takes a phone call to Mega Car Removals, NSW.
We'll Make You An Offer Right Away!
Just give one of our Mitsubishi experts a call at the number provided below to get a quick cash quote now. Our appraisers will also take your request through our 'Get a Quote' form located at the top right of this page. Any condition Mitsubishi, any model, any age, just provide us with the details, and you'll have a cash quote within minutes.
Call us at 0421 812 819
We buy Mitsubishi cars and trucks to wreck, recycle and resale. We carry out the whole process in a non-hazardous way. Get cash today. Give us a call!