Top Cash for Forklifts Sydney
Posted on 26th, Sep 2019
It's never been easier to sell an old forklift in Sydney. When forklifts have served their purpose, it's best to get rid of them. Heavy to transport, and store, one company will buy your old forklift and remove it from your premises for you, for free, too!
We Buy Old Forklifts For Top Cash Price & Offer FREE Same Day Removal Sydney Wide
When a forklift has passed its useful life and is fully depreciated by your accountant, it is a cost to hold onto.
So, you may as well get rid of it.
But getting rid of an old forklift, or a fleet of old forklifts isn't that easy. Forklifts are heavy, and so a towing service will charge you an arm and a leg to tow them away to a wrecker for you.
Selling Your Old Forklifts Is Easy With Mega Car Removal Sydney
And because we are both, we are able to tow your old forklift for you, for FREE! That's right, no charge whatsoever from us for towing your old forklifts away!
Mega car removals buy all brands of forklifts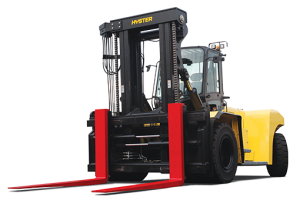 Is your Forklift fully depreciated?
Forklifts can be depreciated the way any business vehicle can be. Forklifts are depreciated over an average period of 5 years.;
What this means is – if your forklift costs you $20,000, you can depreciate this sum over 5 years – adjusting your tax liability against it.
So, $20,000/5 = $4000 which is an item you can adjust against tax every year.
By year 5, your forklift is fully written off- what exists is the only residual value. This residual value is what you can obtain from the market.
Bear in mind, since the buyer must also make a profit, the sum you are offered will always be less than the residual value of your accountant books.
https://bizfluent.com/info-8616474-average-time-industrial-forklift-truck.html
Mega Car Removal is keen on Buying Old Forklifts in Sydney Now!
A responsible auto wrecker, we recycle the entire vehicle. Letting nothing go to waste.
Green credentials guarantee a process that works for you and the environment. With standards of service that are second to none and a service level guarantee of excellence, we are car removalists with a difference.
Fully insured, and licensed, We buy Old Forklifts, Cars, Vans, Utes, Jeeps, and Trucks – daily.
And our difference lies in what we strive to achieve – EXCELLENCE.
To sell your old forklift, please call us today on 0421 812 819