How To Guide On Getting The Highest Cash For Your Old Car In Sydney
Posted on 18th, Feb 2020
When selling an old car, a fair price is every car seller's priority, as well as a smooth hassle-free old car removal process. For those living in Sydney, you get both of these things when you choose Mega Car Removal, who pay Instant Cash for Cars on the spot, with a Free Car Removal included with every purchase.
That's all well and good for Sydney residents, but what about those living elsewhere? Keep reading below:
Find out how to get the best Cash for Cars deals for your car around Sydney NSW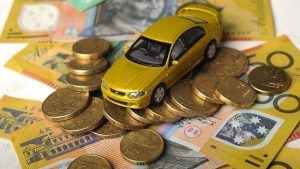 Collect 'Instant Cash for Cars Quotes' in Minutes
Looking for quotes for your car usually can take a lot of time and effort. If you contact an authentic Auto Wrecker like Mega Car Removal Sydney, you can receive 'Instant Quotes' over the phone or online. Your quote is calculated based on the description you give them of your car and doesn't require them to first inspect your car face to face.
Make Sure the Car Removal Company Is the Real Deal
When looking for a Cash for Cars deal in Sydney, it's important to choose the right company to do business with. It's important to see that the business is legitimate and can be trusted. You can do this by reading customer reviews, as well as looking at their website. It's not recommended you choose any business advertising solely on sites like Gumtree, as they might not be licensed.
Book Your Car Removal Appointment
After thinking over your offer, you can then say 'yes!' and book your appointment. Reputed Car Removal companies like Mega Car Removal are flexible with their availability and can be with you the same day you contact them, even as soon as possible.
Get Paid Instant Cash on the Spot
After the Car Removal business arrives, you'll then be taken through the paperwork and paid on the spot. A good Auto Wrecker like Mega Car Removal will bring the required paperwork for free, with you only needing to bring your photo ID and proof of ownership documents. Your vehicle's plates will need to be removed too but the tow truck drivers can help with this.
Receive Your Free Car Removal
Finally, your vehicle will be collected free of charge. You also have the option to deliver your car to the Auto Wreckers company too which may even increase their offer slightly.
Contact Mega Car Removal today at 0421 812 819