Seized Engine Car Removals Sydney & Cash For Cars
Posted on 11th, Apr 2017
The cost to repair engine failure or seized engine cars can be very costly. The failure can happen due to many reasons. Due to water entering the engine, no oil, timing belt damage, hard starting complete engine failure, unusual noises, low oil pressure, loss of power, misfiring and overheating are all common signs of a seized engine. The seized engine is a very serious problem which needs to be attended soon.
Who Can Buy Your Seized Or Damaged Cars In Sydney?
Mega car removal is one of the few companies who buys damaged or seized engine problem cars, trucks, utes, SUVs, 4wds and vans in Sydney. Weighing the cost to repair or replacing the engine should be considered against buying a new car.
We specialise in all types engine seized car brands Toyota, Hyundai, Honda, BMW, Holden, Ford, Nissan & VW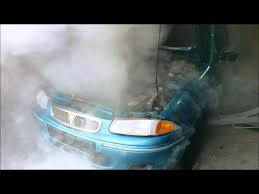 Call Mega Car Removal Sydney Or Enquire Online If You Like To Obtain A Quick Quote
Car engine seizes when one of the main engine components fail, this can be due to many reasons outlined above.