How To Make Sure You Get The Most Value Out Of Your Secondhand Car
Posted on 18th, Apr 2016
If you have been planning to sell your secondhand car in Sydney, the process could be a lengthy and tedious one. From advertising it to making sure you are taking care of all the required paperwork, and to haggle up to the right price. There are so many aspects of selling a used car that one finds it easier to just keep it hogging up the space in garage OR worse, sell it for half its worth. To ensure that you get the most value out of your secondhand or scrap car in Sydney while minimizing the headache attached with such a sale, Mega Car Removal brings you a helpful and detailed checklist.
The following tips will help you in contacting only the expert auto appraisers who will be able to get Top Cash for Damaged Cars
Confirm Your Vehicle's Value From Several Sources
Let's be honest here. For you as an owner, your vehicle will always carry more value than to anyone else on this entire planet. For the buyer, on the other hand, your secondhand car will be full of issues deserving only the lowest amount of money. To ensure that you aren't asking more than what your vehicle deserves and that you are neither underestimating its value, make sure to head over to a trusted mechanic. Many mechanics, having years of experience, often are able to give you a rough estimate of your secondhand vehicle. If you have a friend, family member, neighbour, or a colleague who is an auto enthusiast, you can also ask them to take a look for an estimate.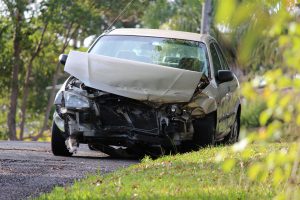 Remember, the industry is running foul with frauds. So make sure you have an approximate number of your own before you head out in the market to sell your secondhand car in Sydney.
Car Wrecking Facilities
Cash for cars companies that are either capable of dismantling a vehicle themselves, or are closely linked to car wreckers will work as a godsend for you. This is an essential check as those closely linked to wrecking facilities can give you better cash offers for your scrap or secondhand vehicles. Since these companies can salvage even the most useless parts of your vehicle, the money that you receive at the end of the day will also reflect that.
While there is much Cash for Cars services in Sydney, not many are masters at wrecking cars. Mega Car Removal Sydney is regularly alluded to as the master car dismantlers. Thanks to our topnotch car dismantling facilities in Sydney, we can take even the scrappiest car and rescue it for parts and after that smash its metals for scrap. When you call Mega Car Removal, you call a specialist car dismantler in Sydney who knows their business. Thanks to our high-tech facilities, we are able to offer up to $6,999 in instant cash as we consider every single part of your car. For more details contact us 0421 812 819