Get Rid of Your Old Car In Sydney & Get The Highest Rate
Posted on 7th, Nov 2016
If your car is damaged, broken or unwanted, Mega Car Removal will happily come to pick it up from you. On top of that, we'll give you up to $6999 cash for the privilege!
Why Sell To Mega Car Removal Sydney
Mega Car Removal promises you a quick and easy Car Removal Sydney service. When your car is broken down, damaged, unworkable and won't start, it can be a big hassle to finally get it off your hands.
We take all that stress away with our hasty and reliable service. All you have to do is call us on 0421 812 819, and after you've accepted our quote, we'll be over at yours within 24 hours of your call (or any other time suitable for you).
Our Process Is Easy And Simple – Get Rid Of Your Old Car With Ease
By selling your car to us, you can ensure that every bit of it will be re-used to its maximum extent. Unlike other car scrappers, Mega Car Removal will strive to use as much of the car as possible. Other car scrappers take the car's metal shell and dump the rest, but at Mega Car Removal we'll attempt to recycle everything in your car.
We Will Take Any Vehicle You Have Sydney Wide FREE Removal
4WDs, Sedans, Station Wagons, UTEs, Hatchbacks, SUVs, Vans, Scooters, and Motorbikes are all welcome – we'll even take your boat too (if you'll let us have it!).
We don't care what brand, make or model your car is, we'll take any car made here in Australia, or by a brand from any other country. Ford, Holden, Toyota, Hyundai, Mitsubishi, Volkswagen, BMW, Volvo, we don't care, we'll have it.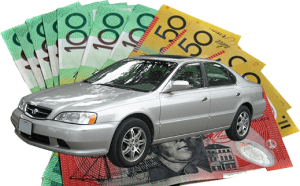 Anywhere In Sydney Too
Mega Car Removal is based in the suburb of Lansvale in Western Sydney. We're happy to serve anywhere in the West – Parramatta, Penrith, Hornsby, Liverpool, Auburn, Bankstown, Blacktown – or anywhere else in Sydney, including the North Shore and Northern Beaches, the Eastern Suburbs, and the Shire.
Contact Us Right Away!
Get to the phone! Call Mega Car Removal right away on 0421 812 819 Alternatively, you can email us at enquiry@megacarremoval.com.au or fill out the contact form online. We offer up to $9,000 cash and move the car from your hands. Quick and easy.