Do You Have A Car You Need To Be Removed?
Posted on 13th, May 2019
We're Mega Car Removal Sydney and we'd be more than happy to remove it for you. At rates, you'd be hard pressed to find elsewhere.
Mega Car Removal is a car removal service that does the unthinkable – pay cash for cars – even when they don't run.
Do you have a car that is going fewer places than the Coalition appears to in the upcoming elections?
Why not sell it to us? We'll give you top dollar for it plus service with a smile you never thought possible.
At Mega Cash for Cars, we love scrap cars so much, we trade them for a living
No car is too old, or too unroadworthy for us to buy. Rates we pay could be anything from $500 to $9999.
If your car lacks a pink slip, green slip, has a major engine fault or has been written off by insurance following a major accident – we are interested in buying it from you.
A scrap car removal company you can trust
Mega Car Removal is a scrap car company that has been paying people cash for their cars for over a decade.
Specialists in the cash for car industry, the one thing we guarantee we will never take you for – is a ride. With us, you will always receive a fair price for your vehicle – you will never receive elsewhere!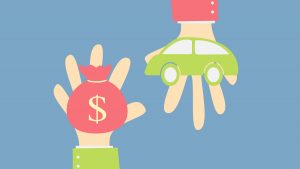 We care about business standards and practices as much as we care about the cars we buy from you.
If cash is what you need in a hurry – and you have a car – we should talk. What we provide our clients with is Instant Cash. Even before the ink on your contract of sale is dry, we take the money and put it into your pocket.
How much do we pay in Cash for Cars?
On average, it is between $500 to $9999 as we've mentioned previously in this article.
But if your car is new (we are interested in buying new and partially used cars), we could pay you as much as $9999 for it.
Our benefit is we the payouts we make are swift. We pay as soon as you agree to sign your vehicle over to us.
We pick your old car from your residence
At Mega Cash for Cars, we do not expect our customers to come to us. We drive to them. A quick final physical inspection – and it's all over. We hand you your cash, you sign the Transfer of Vehicle papers (if you're in Sydney) and we get out of your hair.
It's that simple, honest.
When was the last time you were treated specially by a company, anyone?
If you can't remember, give us a call at Mega Car Removals Sydney. We'll treat you the way no one has for a while. Special.
To arrange a FREE Car Quote, or to call for a FREE Car Removal Bankstown to Sydney wide Service, please call us now on 0421 812 819