How To Guide On Getting The Highest Cash For Your Old Car In Sydney
When selling an old car, a fair price is every car seller's priority, as well as a smooth hassle-free process. For those living in Sydney, you get both of these things when you choose Mega Car Removal, who pay Instant Cash for Cars on the spot, with a Free Car Removal included with every purchase.
That's all well and good for Sydney residents, but what about those living elsewhere? Keep reading below:
Find out how to get the best Cash for Cars deals for your car around Sydney NSW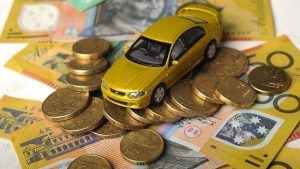 Collect 'Instant Cash for Cars Quotes' in Minutes
Looking for quotes for your car usually can take a lot of time and effort. If you contact an authentic Auto Wrecker like Mega Car Removal Sydney, you can receive 'Instant Quotes' over the phone or online. Your quote is calculated based on the description you give them of your car and doesn't require them to first inspect your car face to face.
Make Sure the Car Removal Company Is the Real Deal
When looking for a Cash for Cars deal in Sydney, it's important to choose the right company to do business with. It's important to see that the business is legitimate and can be trusted. You can do this by reading customer reviews, as well as looking at their website. It's not recommended you choose any business advertising solely on sites like Gumtree, as they might not be licensed.
Book Your Car Removal Appointment
After thinking over your offer, you can then say 'yes!' and book your appointment. Respect Car Removal companies like Mega Car Removal are flexible with their availability and can be with you the same day you contact them, even as soon as possible.
Get Paid Instant Cash on the Spot
After the Car Removal business arrives, you'll then be taken through the paperwork and paid on the spot. A good Auto Wrecker like Mega Car Removal will bring the required paperwork for free, with you only needing to bring your photo ID and proof of ownership documents. Your vehicle's plates will need to be removed too but the tow truck drivers can help with this.
Receive Your Free Car Removal
Finally, your vehicle will be collected free of charge. You also have the option to deliver your car to the Auto Wreckers company too which may even increase their offer slightly.
Contact Mega Car Removal today at 0421 812 819
With so many ways to sell your car these days, it can be hard to know which is the safest to do so. Selling your car to private buyers online lacks the security that can come with an established business and selling your car to a run-of-the-mill Car Yard might lead to dodgy Car Buyers. Luckily, authentic Cash for Cars services like Mega Car Removal guarantee to buy your vehicle quickly, safely and hassle-free. Reputable Car Removal companies like Mega Car Removal are more popular than ever thanks to their reliability and trustworthiness. Let's take a closer look.
Receive Free No-Obligation Quotes from Cash for Cars Companies
The great thing about legitimate Car Removal companies is that you can receive 'Instant Quotes' for free, quickly and which are no-obligation. You don't have to be pressured into accepting the offer or haggled. Car Wreckers like Mega Car Removal are happy for you to take your time to consider the offer or even look elsewhere first.
Have All the Paperwork Prepared for You
Selling your car can come with a lot of stress – especially if you're unsure about preparing all the required paperwork. Reputable Car Recyclers like Mega Car Removals will have all the paperwork prepared, free of charge. In their transparent process, you can inquire about any aspect of the paperwork and simply need to bring your proof of identity, the title of ownership and remove your registration plates.
You Don't Have to Worry About Getting in Trouble from Future Car Owners
It's not uncommon for an ex-car owner to receive a fine in the mail for their vehicle that they supposedly no longer own due to their transfer of ownership not being done correctly. With Car Wreckers, your vehicle won't be put in the hands of a new driver but in fact be dismantled, recycled and reused.
Don't Worry About Driving a Damaged Car – You'll Receive a Free Car Removal Service
Cash for Cars companies will offer to collect your vehicle free of charge. So, if your unwanted vehicle is damaged, old or no longer roadworthy, you don't have to risk driving it to the Car Wrecker or even paying for towing – they'll take it off your hands-free of charge.
Get Paid Instant Cash for Cars On the Spot
We've all heard horror stories of someone driving off with a car with the promise of payment but then nothing comes of it. Luckily, Cash for Cars services will pay you on the spot and are also required to provide any licensing for you if you ask for it.
Contact Mega Car Removal today at 0421 812 819 or online
It's never been easier to sell an old forklift in Sydney. When forklifts have served their purpose, it's best to get rid of them. Heavy to transport, and store, one company will buy your old forklift and remove it from your premises for you, for free, too!
We Buy Old Forklifts For Top Cash Price & Offer FREE Same Day Removal Sydney Wide
When a forklift has passed its useful life and is fully depreciated by your accountant, it is a cost to hold onto.
So, you may as well get rid of it.
But getting rid of an old forklift, or a fleet of old forklifts isn't that easy. Forklifts are heavy, and so a towing service will charge you an arm and a leg to tow them away to a wrecker for you.
Selling Your Old Forklifts Is Easy With Mega Car Removal Sydney
And because we are both, we are able to tow your old forklift for you, for FREE! That's right, no charge whatsoever from us for towing your old forklifts away!
Mega car removals buy all brands of forklifts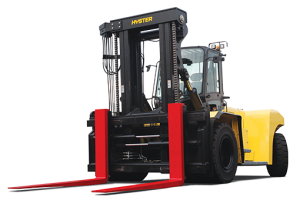 Is your Forklift fully depreciated?
Forklifts can be depreciated the way any business vehicle can be. Forklifts are depreciated over an average period of 5 years.;
What this means is – if your forklift costs you $20,000, you can depreciate this sum over 5 years – adjusting your tax liability against it.
So, $20,000/5 = $4000 which is an item you can adjust against tax every year.
By year 5, your forklift is fully written off- what exists is the only residual value. This residual value is what you can obtain from the market.
Bear in mind, since the buyer must also make a profit, the sum you are offered will always be less than the residual value of your accountant books.
https://bizfluent.com/info-8616474-average-time-industrial-forklift-truck.html
Mega Car Removal is keen on Buying Old Forklifts in Sydney Now!
A responsible auto wrecker, we recycle the entire vehicle. Letting nothing go to waste.
Green credentials guarantee a process that works for you and the environment. With standards of service that are second to none and a service level guarantee of excellence, we are car removalists with a difference.
Fully insured, and licensed, We buy Old Forklifts, Cars, Vans, Utes, Jeeps, and Trucks – daily.
And our difference lies in what we strive to achieve – EXCELLENCE.
To sell your old forklift, please call us today on 0421 812 819
Unless you own a luxury car or a race that's well maintained, an Old Car becomes increasingly difficult to sell over time. Most old car owners would love to have a Same Day Car Removal that pays top cash for their beaten-up vehicle. And that's possible.
We pay Top Cash for Old Cars up to $9,999 and will tow your old car for free with our exceptional Car Removals Sydney service.
As Sydney's leading Car Removals service, we come with the guarantee of honest service, highly competitive Cash for Cars offers and reliable Car Removals.
Our Cash for Cars Service is No Hassles, No Stress.
Contact Mega Car Removals Sydney today at 0421 812 819
Your Old Car is Worth a Top Cash for Cars Payment Up to $9,999 in Sydney
Your Old Car can receive an Instant Cash for Cars payment this very day thanks to Mega Car Removal.
We pay Top Dollar for damaged cars, wrecked cars and old cars which have made their last drive.
We provide Sydney-siders with:
Cash for Cars Sydney 
Used
Old
Damaged
Wrecked
Junk
Scrap
Unwanted
Broken
Flood Damaged
Registered
Unregistered
Why Mega Car Removals is the Eco-Friendly Choice for Disposing of Your Old Car
Every year in Australia, countless old cars are dumped at the landfill.
However, this leaves a harmful footprint on the environment due to air pollution, soil pollution, chemical runoff and other harmful effects to nearby ecosystems.
Luckily, there is an eco-friendly (and well-paying!) alternative: Mega Car Removals and our advanced Auto Recycling Facility.
Our Auto Recycling Facility dismantles and recycles cars for their parts and raw materials so that your Old Car doesn't go to waste.
Even if your car is damaged, old or scrap metal it still has highly valuable parts to us including its metals, its rims, its tyres, its glasses, its plastic and other car parts.
We Pay Top Dollar for Old Cars in Any Brand
At Mega Car Removals¸ we don't take preference for any particular car brand, so you can rest assured that you are getting a fair and highly competitive Instant Cash for Cars offer for your Old Car.
Some of the auto brands we often buy include:
Ford
Toyota
Holden
Honda
Hyundai
Subaru
Nissan
Mitsubishi
Kia
Audi
Isuzu
Mazda
And more
How to Get Your Old Car Removed and Paid for with Top Cash for Cars
If you would like your Old Car removed free of charge and paid for with up to $9,999 in Instant Cash, follow 3 simple steps.
Step 1: Call Us for an Instant Quote over the phone.
Step 2: Get Paid Top Cash for Cars.
Step 3: Receive Your Free Old Car Removal.
Contact Mega Car Removals today at 0421 812 819
For Sydney-siders who own a junk car, you might feel like the only options are to either let it rust in your garage, or to pay to have it towed to a rubbish tip. After all, who would want to buy a junk car?
This can cost you an arm or a leg, or at the very least mean a lot of valuable space is taken up by an eye-sore of a vehicle.
So, what is the best choice for Junk Car Owners? Top-tier Cash for Cars Services, and if you live in Sydney your best bet is Mega Car Removal.
We allow Sydney residents to skip spending an arm and a leg to have their Junk Car removed by providing the service for free while paying you up to $9,999 in Instant Cash for Cars.
Contact Mega Car Removal today at 0421 812 819
Why Premium Cash for Junk Cars Services Like Mega Car Removal are Game Changers
When you choose an authentic Car Removal Service like Mega Car Removal, your Junk Car goes from being a problem to an opportunity. With most car buyers, a Junk Car will usually be near useless, because they either want to purchase a vehicle to own or resell. But with reputable Cash for Cars Companies, your Junk Car is valuable because they deal in Car Parts.
So, what are some of the advantages of choosing a Genuine Cash for Cars Company like Mega Car Removals? Will, if you live in Sydney you can expect:
Instant Cash for Cars up to $9,999
Instant Quotes over the phone online
Top Cash for Vehicles in Any Condition
Why Genuine Cash for Cars Companies Will Buy a Junk Car for a Fair Price
Junk Car owners can relax knowing that they can guarantee the sale of their vehicle whatever condition it is in. This is because all good Cash for Cars businesses will buy a vehicle no matter what condition it is in.
So, what exactly do Cash for Cars companies look for in a vehicle? Your Junk Car's
Metals
Tyres
Rims
Sound System
Motor
Engine Parts
And more
How to Sell Your Junk Car for Top Dollar with Cash for Cars Companies
One reason why Cash for Cars companies are the best option for Junk Car owners is that you can sell your Junk Car lightning-fast and with zero hassle. The process is simple and is as follows:
Step 1: Get an Instant Quote for your Junk Car. This can be over the phone or online and is based on some details that you give about your vehicle.
Step 2: Get paid Top Cash for Cars. After your scheduled Car Removal experts have arrived, they can get to pay you within minutes.
Step 3: Your FreeDamaged Car Removal. Before you know it, your Junk Car will be towed away free of charge, leaving you with Top Dollar.
Contact Mega Car Removal today at 0421 812 819 or through our online form.
We're Mega Car Removal Sydney and we'd be more than happy to remove it for you. At rates, you'd be hard pressed to find elsewhere.
Mega Car Removal is a car removal service that does the unthinkable – pay cash for cars – even when they don't run.
Do you have a car that is going fewer places than the Coalition appears to in the upcoming elections?
Why not sell it to us? We'll give you top dollar for it plus service with a smile you never thought possible.
At Mega Cash for Cars, we love scrap cars so much, we trade them for a living
No car is too old, or too unroadworthy for us to buy. Rates we pay could be anything from $500 to $9999.
If your car lacks a pink slip, green slip, has a major engine fault or has been written off by insurance following a major accident – we are interested in buying it from you.
A scrap car removal company you can trust
Mega Car Removal is a scrap car company that has been paying people cash for their cars for over a decade.
Specialists in the cash for car industry, the one thing we guarantee we will never take you for – is a ride. With us, you will always receive a fair price for your vehicle – you will never receive elsewhere!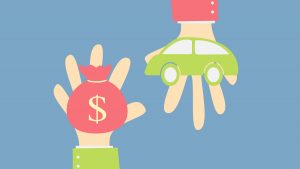 We care about business standards and practices as much as we care about the cars we buy from you.
If cash is what you need in a hurry – and you have a car – we should talk. What we provide our clients with is Instant Cash. Even before the ink on your contract of sale is dry, we take the money and put it into your pocket.
How much do we pay in Cash for Cars?
On average, it is between $500 to $9999 as we've mentioned previously in this article.
But if your car is new (we are interested in buying new and partially used cars), we could pay you as much as $9999 for it.
Our benefit is we the payouts we make are swift. We pay as soon as you agree to sign your vehicle over to us.
We pick your old car from your residence
At Mega Cash for Cars, we do not expect our customers to come to us. We drive to them. A quick final physical inspection – and it's all over. We hand you your cash, you sign the Transfer of Vehicle papers (if you're in Sydney) and we get out of your hair.
It's that simple, honest.
When was the last time you were treated specially by a company, anyone?
If you can't remember, give us a call at Mega Car Removals Sydney. We'll treat you the way no one has for a while. Special.
To arrange a FREE Car Quote, or to call for a FREE Car Removal Bankstown to Sydney wide Service, please call us now on 0421 812 819
Sometimes, the only way to get cash for an old car is to have it recycled. Take the following tips from Mega Car Removal Sydney to maximise the value of your old car.
The first question you need to ask yourself is whether you will maximise the value if you spend money repairing the car, getting it into good shape? Likely not. Even paying a couple of hundred dollars for an advertisement in the classifieds may be a big chunk out of the price of the car sale. Now, there is a way to get the best cash from that old car of yours without going to any added expenses. At Mega Car Removal Sydney, we are Mega Car Removal, so we aren't interested in your car just for its great running engine, or how polished and waxed the car maybe. We are interested in it to recycle, taking those old metals of the car and recycling them to shiny, newly recycled metals. With us, you have recyclers that are so good that we are known as the green car recyclers in Sydney.
Selling Your Old Car to Us 
When we buy old cars, we buy them to recycle. Our appraiser provides cash quotes for old cars of every make and condition, while our recyclers dismantle & recycle the cars. We love to buy old cars, so we love to hear when our cash quotes are accepted. Typically, we are the quote that comes in highest among Car Removal & Recycling companies. To sell your car to us is simple:
Pick up the phone to provide our appraiser with the make, model, year, and condition of your car or truck. For an online quote, visit our homepage to complete our online form. Our quotes are provided with no obligation to accept.
Accept or reject our cash quote. If you think you'd like to shop and compare quotes of a few different recyclers, feel free to do so!
Tell us when you'd like us to arrive to your location in Sydney to buy & remove your car. That's right, you not only get free car recycling to maximise the value of your car, you also get a Free Car Removal Sydney.
Get top Cash for your car of any make and condition by having it recycled with Mega Car Removal. To obtain a cash quote, give us a call at 0421 812 819
Cash ban for scrap cars comes into effect in Sydney
If you're a 'cash for car' dealer, or a customer looking to sell your car to one, new laws now apply to your transactions and how you conduct them.
Effective from November 1, 2018, cash can no longer be the means by which a transaction – a sale or a purchase – can be made. All payments for scrap vehicles must now be made by cheque or go through an EFT (electronic funds transfer) system through your bank.
Government – the beneficiary
Who benefits from the new laws? The Government and the people do.
The new 'cash for car laws' will allow the Government to understand just how much cash the industry generates so it can be taxed more effectively.
But, what the laws will also do is halt the sale of stolen cars that are sold to 'unregistered dealers' engaged in the trade. Every year, more than 5000 cars are stolen in Sydney.
A vehicle is stolen every 12 hours in Black town alone (664 vehicles were stolen in the suburb in 2017 according to New South Wales Police Force detective Paul Tickner) – making it the car theft capital of Australia.
Fines apply
Dealers who do not respect the new laws will receive heavy fines. These could be up to $30,000. Furthermore, police will be given new powers to enter and search car yards without warrants. Dealers will have to maintain records of sales – if a car is on the premises but not on the books – it could be reason enough for the vehicle to be impounded and the business owner to be arrested.
Mega Car Removal welcomes the new laws
At Mega Car Removal, we believe the legislation is fair. We fully support the move by the New South Wales and Victorian Governments to crack down on scrap metal crooks dealing in stolen cars. While we fully support the new laws, we would also like to humbly remind the Government that each cash for car dealer provides employment to 18 people on average.
The registered dealerships are run by simple people –who keep full records that comply with the law – even prior to it being introduced.
It is not a problem for us to go through EFT systems – the question we have for the authorities is – will our customers be able to make the shift – as many are strapped for cash and need it more urgently than we, or government officials, do."
To learn more about the new cash for cars legislation, and how it may affect a purchase or sale, or to sell your vehicle to a complaint, registered Cash for Car Dealer, please call us at Mega Car Removal on 0421 812 819
Mega Car Removal will take all cars – junk cars, abandoned cars, unregistered cars, cars without rego – cars dead or alive, and pay top cash for them.
With branches in Abbotsbury, Blacktown, Liverpool and Parramatta – we pay cash for cars (by cheque or EFTPOS now – due to Government regulations). We pay the moment we evaluate your car and offer you a price on it. With us, there are no hassles, no delays, just quick cash for cars.
We Pay The Best Rate For Junk Cars In SYDNEY!
We don't muck around because we know neither, do you. Sometimes when a car is badly damaged, been in an accident, been wrecked by a natural disaster like a flood or a hailstorm, the best thing you can do is get rid of it.
No point in keeping memories hanging around
They are depressive. So, if a car's been in an accident, the best thing to do is to get rid of the car. All it will bring back our memories of the event.
We'll remove your car at no cost
If it's stuck on a road somewhere, transfer it to us, and we'll take our tow truck and pick it up ourselves.
We know what it takes to transfer a vehicle over. We'll advise you every step of the way – best of all we won't ask you to do the paperwork- we'll do it for you. So, with us, car sellers can enjoy instant cash for cars, free car removals and free paperwork!
Mega Car Removal Sydney Your #1 Junk Car Buyer
Of course, to receive a sum of money this high, your car must be brand new or only reasonably used.
For scrap cars, the going rate is anywhere from $50 to a few hundred dollars in Sydney.
We buy all kinds of brands
Audi, Volkswagen, BMW, Mercedes, Toyota, Mazda, Mitsubishi, Honda, Kia, Isuzu, Holden, Skoda, Lexus & Suzuki – we buy them all. Whatever condition your car is in – we'll take it.
Should you shop around?
If you wish to, of course. But we can guarantee you one thing – Mega Car Removal provides accurate cash for car quotes. We are your best chance of getting top cash for your old, unwanted, damaged or scrap car in Sydney.
We want what nobody else does
Junk cars that are simply taking up space in the garage of your mind. Why has a bucket of bolts collect rust and dust in your garage? Get rid of it – and put fresh memories in your mind where old decrepit ones, once existed. Get Cash for Scrap Cars Removal with us.
Contact us for a quote
We buy Japanese cars, German cars, Korean cars, European cars, American cars and many more.
The price is always right and always bright with us – so if you have a car to sell, please call us now on 0421 812 819 at Mega Car Removal Sydney!
If you are planning on selling your car, the first step to take is to know how you will go about it. You need to have a plan. Who do you planning on selling it to? Cars are a significant investment, and just like other assets, it comes with a lot of risks. Selling a Damage Car privately results in getting great deals, but the prices do not always reflect the time and efforts included in the process.
Time to time, you will meet candidates who are not serious buyers, some are scams and cons, and you end up wasting time or being taken in by a scam buyer. What are some of the ways to protect yourself from such incidences?
Do a thorough screen of the callers
This is the simplest way to save time wasted by non-serious buyers. Putting up a car in good shape, repairing, having it repainted, taking photos and putting it up online for sale is never an easy task and the last thing you want it to deal with people who are not up for sale. Some are only trying their luck to see how far you can lower the price, or even worse; there are those whose aim is to scam you.
The only way to get away from such is to be aware of the sort of things that scammers are likely to say before you get sucked in the web of their lies. Scammers are the biggest disadvantage of selling cars privately, and it is, therefore, essential to be cautious and take your time to screen every inquiry each one of them makes regarding the vehicle. When a person calls, start by asking their full names, their location and if they wish to see the vehicle first before closing the deal. If there are hesitations when answering these questions, hang up and do not reply to their emails.
Does their offer sound good?
One of the common tricks that most scammers use on unsuspecting sellers is making them believe that they are willing to pay more than you are actually asking for the car, but only if you will agree to ship it overseas. It may sound dumb but believe it or not, there is just something about these scammers that is easy to believe, and before you know it, you have already fallen victim. One of the easiest ways to limit risk when selling your vehicle privately is using your common sense and do not believe everything that hits your ears no matter how sweet and convenient it may sound.
Avoid disclosing too much information
The cases where people get harmed when selling their cars are rare, but they do happen. You should not leave any chances. The first thing is to limit the amount of information you give out when advertising your car sale online. Some of these fake buyers are not interested in buying a car. Instead, they are only after your personal information. It is advisable to stay anonymous and accept the initial inquiries through a separate email purposely created for this task.
Moreover, be careful with who you agree to meet, and where you plan on meeting them. Do not meet prospects in your home unless you are selling to a friend. Meet in public areas to discuss the deal.
Consider the form of payment
You have to ensure that the kind of payment you agree on is safe. There are numerous ways fake buyers use to get away with your car without paying for it. While cash payment may sound like the best, you need to look at other factors such as counterfeit money. The same applies to personal checks as it may bounce and you will end up with nothing. Cashier's cheques are not any different. You would be surprised by how easy faking one can be. To ensure you are safe, be the one to set the payment terms, and anyone who does not agree to it should leave.
Based on these points, you could be feeling like selling your vehicle safely is impossible but that does not have to be the case especially with car removals where you get instant cash. The best thing about dealing with such buyers is that they are registered and established buyers, and therefore you can trust that nothing will go wrong.
If you are looking for Cash for Cars Buyer, contact us today on 0421 812 819 and sell your car instantly, safely and at the best price in the market.