Does a Vehicle's Brand Affect Its Scrap Value?
When you realize that it's time to say goodbye to your old car, you usually ensure that you're getting the best price for it.
The common question that people often ask is, "What's the worth of their scrap?" while deciding to sell it. Of course, most of them hope that the car still holds some value. However, many variables can affect the selling price of your scrap car, and one of them is the brand.
Do Certain Top Car Brands Worth More In Scrap?
Generally, expensive cars and their run will have an increased value in their scrap price. However, this isn't always the case. Many other factors impact the vehicle's scrap value, such as the car's age, model, weight, and parts. For example, if you sell a scrap Ford from 2004, it'll surely be worth less than a Ford from 2019.
Your scrap car's value is also impacted by other factors like international trade agreements, socioeconomic movements, or flux in the financial sector. In addition, what your scrap car's worth changes each month; that is why you can't put a number to your vehicle by only considering the brand.
If a car removal company knows how to make a profit from recycling the car after salvaging some parts, they will offer a considerable price for your vehicle, just like us!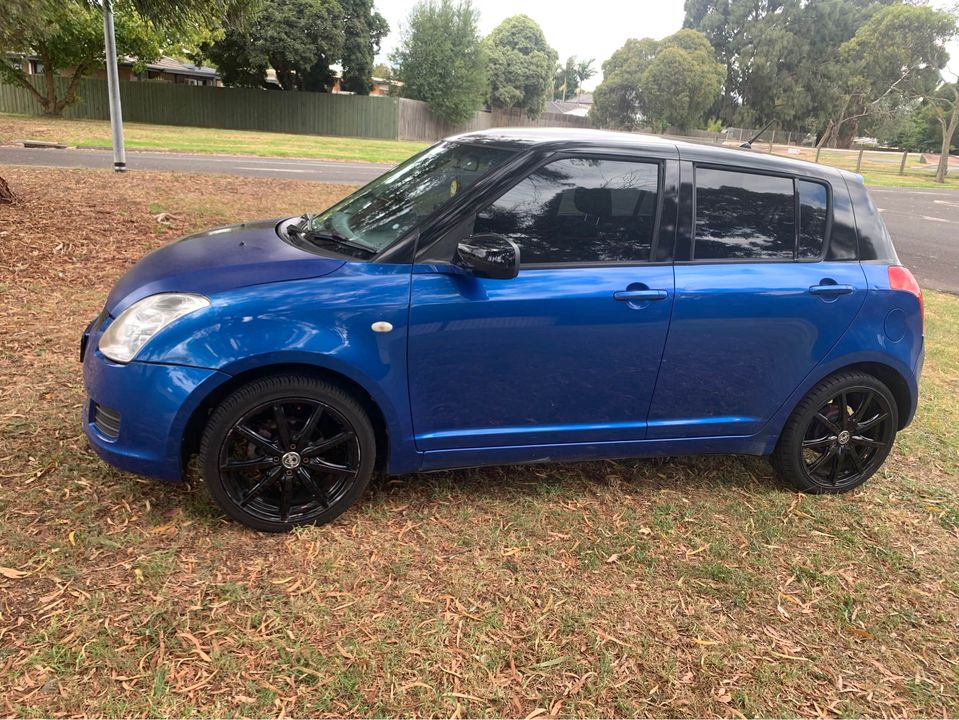 Are Parts Of An Expensive Car Worth Selling?
You might find a car owner who is willing to pay a reasonable amount for a specific part. In case they need it for their car. However, it isn't advised that you advertise the parts and remove them yourself.
Removing parts from your car will impact its value. You can get a better amount of your car if you sell it as a whole. In fact, you may find that you've lost more money by depreciating its value and selling a single part. Therefore, we encourage people to sell the scrap in its entirety.
How to get the best value for your scrap car?
At Mega Car Removal, we don't waste the customers' time by giving them low-priced offers. According to the market value, we buy thousands of vehicles weekly, so the quote we provide is accurate.
Our expert team analyses the details of your car given by you thoroughly and gets back to you within minutes along with an offer. Our service is quick, hassle-free, and reliable. We also offer same-day car removals.
You can now sell the junk, salvaged, scrap used car registered in your name within minutes and get paid in top cash. To get a quote, ring us on 0421 812 819 or fill our online form.
If you have an old, unwanted, wrecked, rusted, or junk car taking up precious space in your garage or driveway, it is time to call Cash For Cars Company in Sydney to get instant highest Cash for Cars.
Why work with us? Simple. Because we are honest and trustworthy. If you are trying to find a Cash For Cars Company, these are the things you must look out for. No matter where you are located, it is a good idea to keep these elements in mind when you want to Sell Your Car.
Provides Fair Valuation
When you're looking for a Car Removal, you must work with a company that offers top dollar for your unwanted vehicle. Most companies tend to low ball you. Luckily, at Mega Car Removal, we give a competitive and fair valuation for your vehicle.
Best of all, you can ask for a quote by calling us at 0421 812 819 or filling out our online contact form. Just provide us with an accurate and honest description of your vehicle to get our no-obligation offer.
Offers FREE Car Removal
Because you are searching for a Car Removal company to take away your dead car from your property or wherever it is situated, the last thing you want to deal with is a headache. After all, how can you remove a vehicle that no longer runs?
Here's our tip, don't rent an expensive tow truck with added labor fees. In our company, we offer FREE towing and pickup. No hidden charges whatsoever deducted from our offer! Once the car is off your property, we give you instant Cash for Cars, making your wallet a little fatter.
Works with Your Schedule
You need to find a considerate company to Sell Your Car to. You want someone who values your time and works around your schedule. Of course, time equates to money, so we don't want to waste any of your precious resources. We shall schedule the car pick up when it is convenient for you.
Accepts All Kinds of Vehicles
Finally, you don't want to waste your time with a picky company that's hard to deal with. It is better to work with someone like us at Mega Car Removal because we accept all kinds of vehicles no matter the make, model, age, or condition Sydney wide.
If you work with our Car Removal company, we provide you with premium service you can count on. Give us a call at 0421 812 819
People give a lot to buy their cars- money, love, time, and much more! That is why it is always difficult to sell it off. There are so many memories involved and it is such a huge investment that it becomes difficult to let go. But one must always know when it's time to sell. Here's a guide from Mega Car Removal, listing a few things that can indicate that your car has done its time. You can get the best Cash For Cars offers from us. Call us at 0421 812 819.
When Is the Right Time?
It is never easy to dispose of your car which has served you for so long. But there are certain signs to tell you that it cannot do so anymore. Read on to know more!
More Repairs
If you have to spend a lot of money on repairing your old vehicle, then it becomes a liability and a burden. Do a quick calculation: the difference between the original cost of the car and the amount spent on mending it. Check whether you're spending more for wear and tear and if it's close to the original price of your vehicle. Then you'll know if you're running at a loss.
Mileage
Mileage is a great indication to tell whether it's time to let go of the car. Usually, timing belts, tires and the brakes start malfunctioning after the car has given long on-road service. Most cars come with a 36,000 miles warranty but you can easily extend it to 65,000 with proper handling. However, anything above that means high risk and depreciating resale value for your car.
Unreliable
Your car is something you can rely on in times of need. If it breaks down too frequently in the middle of the road, it can be frustrating. You can either be late to your work or party and it costs a lot to hire a tow truck. We offer completely free Car Removal and what's more, you get the most attractive Cash For Cars offers from us. Come to us if your car is eating up fuel like a giant!
Replacement
If you have an additional member in your family and your old car seems too clumsy and uncomfortable, it's time. There's no use keeping an unused car in your driveway or garage and letting it rot. This will also mean a lesser value for your vehicle when you finally decide to sell it. So whether you buy a new car for your off-road adventures or space cramp, get rid of the old one.
Mega Car Removal has been in the Cash for Cars business for a long time and we're trusted by our customers. If you have an old, unwanted or used car to sell, get in touch with us today for an instant cash quote.
CALL 0421 812 819
When selling an old car, a fair price is every car seller's priority, as well as a smooth hassle-free old car removal process. For those living in Sydney, you get both of these things when you choose Mega Car Removal, who pay Instant Cash for Cars on the spot, with a Free Car Removal included with every purchase.
That's all well and good for Sydney residents, but what about those living elsewhere? Keep reading below:
Find out how to get the best Cash for Cars deals for your car around Sydney NSW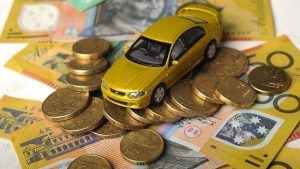 Collect 'Instant Cash for Cars Quotes' in Minutes
Looking for quotes for your car usually can take a lot of time and effort. If you contact an authentic Auto Wrecker like Mega Car Removal Sydney, you can receive 'Instant Quotes' over the phone or online. Your quote is calculated based on the description you give them of your car and doesn't require them to first inspect your car face to face.
Make Sure the Car Removal Company Is the Real Deal
When looking for a Cash for Cars deal in Sydney, it's important to choose the right company to do business with. It's important to see that the business is legitimate and can be trusted. You can do this by reading customer reviews, as well as looking at their website. It's not recommended you choose any business advertising solely on sites like Gumtree, as they might not be licensed.
Book Your Car Removal Appointment
After thinking over your offer, you can then say 'yes!' and book your appointment. Reputed Car Removal companies like Mega Car Removal are flexible with their availability and can be with you the same day you contact them, even as soon as possible.
Get Paid Instant Cash on the Spot
After the Car Removal business arrives, you'll then be taken through the paperwork and paid on the spot. A good Auto Wrecker like Mega Car Removal will bring the required paperwork for free, with you only needing to bring your photo ID and proof of ownership documents. Your vehicle's plates will need to be removed too but the tow truck drivers can help with this.
Receive Your Free Car Removal
Finally, your vehicle will be collected free of charge. You also have the option to deliver your car to the Auto Wreckers company too which may even increase their offer slightly.
Contact Mega Car Removal today at 0421 812 819
With so many ways to sell your car these days, it can be hard to know which is the safest to do so. Selling your car to private buyers online lacks the security that can come with an established business and selling your car to a run-of-the-mill Car Yard might lead to dodgy Car Buyers. Luckily, authentic Cash for Cars services like Mega Car Removal guarantee to buy your vehicle quickly, safely and hassle-free. Reputable Car Removal companies like Mega Car Removal are more popular than ever thanks to their reliability and trustworthiness. Let's take a closer look.
Receive Free No-Obligation Quotes from Cash for Cars Companies
The great thing about legitimate Car Removal companies is that you can receive 'Instant Quotes' for free, quickly and which are no-obligation. You don't have to be pressured into accepting the offer or haggled. Car Wreckers like Mega Car Removal are happy for you to take your time to consider the offer or even look elsewhere first.
Have All the Paperwork Prepared for You
Selling your car can come with a lot of stress – especially if you're unsure about preparing all the required paperwork. Reputable Car Recyclers like Mega Car Removals will have all the paperwork prepared, free of charge. In their transparent process, you can inquire about any aspect of the paperwork and simply need to bring your proof of identity, the title of ownership and remove your registration plates.
You Don't Have to Worry About Getting in Trouble from Future Car Owners
It's not uncommon for an ex-car owner to receive a fine in the mail for their vehicle that they supposedly no longer own due to their transfer of ownership not being done correctly. With Car Wreckers, your vehicle won't be put in the hands of a new driver but in fact be dismantled, recycled and reused.
Don't Worry About Driving a Damaged Car – You'll Receive a Free Car Removal Service
Cash for Cars companies will offer to collect your vehicle free of charge. So, if your unwanted vehicle is damaged, old or no longer roadworthy, you don't have to risk driving it to the Car Wrecker or even paying for towing – they'll take it off your hands-free of charge.
Get Paid Instant Cash for Cars On the Spot
We've all heard horror stories of someone driving off with a car with the promise of payment but then nothing comes of it. Luckily, Cash for Cars services will pay you on the spot and are also required to provide any licensing for you if you ask for it.
Contact Mega Car Removal today at 0421 812 819 or online
It's never been easier to sell an old forklift in Sydney. When forklifts have served their purpose, it's best to get rid of them. Heavy to transport, and store, one company will buy your old forklift and remove it from your premises for you, for free, too!
We Buy Old Forklifts For Top Cash Price & Offer FREE Same Day Removal Sydney Wide
When a forklift has passed its useful life and is fully depreciated by your accountant, it is a cost to hold onto.
So, you may as well get rid of it.
But getting rid of an old forklift, or a fleet of old forklifts isn't that easy. Forklifts are heavy, and so a towing service will charge you an arm and a leg to tow them away to a wrecker for you.
Selling Your Old Forklifts Is Easy With Mega Car Removal Sydney
And because we are both, we are able to tow your old forklift for you, for FREE! That's right, no charge whatsoever from us for towing your old forklifts away!
Mega car removals buy all brands of forklifts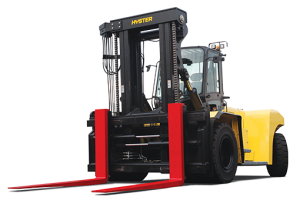 Is your Forklift fully depreciated?
Forklifts can be depreciated the way any business vehicle can be. Forklifts are depreciated over an average period of 5 years.;
What this means is – if your forklift costs you $20,000, you can depreciate this sum over 5 years – adjusting your tax liability against it.
So, $20,000/5 = $4000 which is an item you can adjust against tax every year.
By year 5, your forklift is fully written off- what exists is the only residual value. This residual value is what you can obtain from the market.
Bear in mind, since the buyer must also make a profit, the sum you are offered will always be less than the residual value of your accountant books.
https://bizfluent.com/info-8616474-average-time-industrial-forklift-truck.html
Mega Car Removal is keen on Buying Old Forklifts in Sydney Now!
A responsible auto wrecker, we recycle the entire vehicle. Letting nothing go to waste.
Green credentials guarantee a process that works for you and the environment. With standards of service that are second to none and a service level guarantee of excellence, we are car removalists with a difference.
Fully insured, and licensed, We buy Old Forklifts, Cars, Vans, Utes, Jeeps, and Trucks – daily.
And our difference lies in what we strive to achieve – EXCELLENCE.
To sell your old forklift, please call us today on 0421 812 819
Unless you own a luxury car or a race that's well maintained, an Old Car becomes increasingly difficult to sell over time. Most old car owners would love to have a Same Day Car Removal that pays top cash for their beaten-up vehicle. And that's possible.
We pay Top Cash for Old Cars up to $9,999 and will tow your old car for free with our exceptional Car Removals Sydney service.
As Sydney's leading Car Removals service, we come with the guarantee of honest service, highly competitive Cash for Cars offers and reliable Car Removals.
Our Cash for Cars Service is No Hassles, No Stress.
Contact Mega Car Removals Sydney today at 0421 812 819
Your Old Car is Worth a Top Cash for Cars Payment Up to $9,999 in Sydney
Your Old Car can receive an Instant Cash for Cars payment this very day thanks to Mega Car Removal.
We pay Top Dollar for damaged cars, wrecked cars and old cars which have made their last drive.
We provide Sydney-siders with:
Cash for Cars Sydney 
Old
Damaged
Wrecked
Junk
Scrap
Unwanted
Broken
Flood Damaged
Registered
Unregistered
Why Mega Car Removals is the Eco-Friendly Choice for Disposing of Your Old Car
Every year in Australia, countless old cars are dumped at the landfill.
However, this leaves a harmful footprint on the environment due to air pollution, soil pollution, chemical runoff and other harmful effects to nearby ecosystems.
Luckily, there is an eco-friendly (and well-paying!) alternative: Mega Car Removals and our advanced Auto Recycling Facility.
Our Auto Recycling Facility dismantles and recycles cars for their parts and raw materials so that your Old Car doesn't go to waste.
Even if your car is damaged, old or scrap metal it still has highly valuable parts to us including its metals, its rims, its tyres, its glasses, its plastic and other car parts.
We Pay Top Dollar for Old Cars in Any Brand
At Mega Car Removals¸ we don't take preference for any particular car brand, so you can rest assured that you are getting a fair and highly competitive Instant Cash for Cars offer for your Old Car.
Some of the auto brands we often buy include:
Ford
Toyota
Holden
Honda
Hyundai
Subaru
Nissan
Mitsubishi
Kia
Audi
Isuzu
Mazda
And more
How to Get Your Old Car Removed and Paid for with Top Cash for Cars
If you would like your Old Car removed free of charge and paid for with up to $9,999 in Instant Cash, follow 3 simple steps.
Step 1: Call Us for an Instant Quote over the phone.
Step 2: Get Paid Top Cash for Cars.
Step 3: Receive Your Free Old Car Removal.
Contact Mega Car Removals today at 0421 812 819
For Sydney-siders who own a junk car, you might feel like the only options are to either let it rust in your garage, or to pay to have it towed to a rubbish tip. After all, who would want to buy a junk car?
This can cost you an arm or a leg, or at the very least mean a lot of valuable space is taken up by an eye-sore of a vehicle.
So, what is the best choice for Junk Car Owners? Top-tier Cash for Cars Services, and if you live in Sydney your best bet is Mega Car Removal.
We allow Sydney residents to skip spending an arm and a leg to have their Junk Car removed by providing the service for free while paying you up to $9,999 in Instant Cash for Cars.
Contact Mega Car Removal today at 0421 812 819
Why Premium Cash For Junk Cars Services Like Mega Car Removal are Game Changers
When you choose an authentic junk Car Removal Service like Mega Car Removal, your Junk Car goes from being a problem to an opportunity. With most car buyers, a Junk Car will usually be near useless, because they either want to purchase a vehicle to own or resell. But with reputable Cash for Cars Companies, your Junk Car is valuable because they deal in Car Parts.
So, what are some of the advantages of choosing a Genuine Cash for Cars Company like Mega Car Removals? Will, if you live in Sydney you can expect:
Instant Cash for Cars up to $9,999
Instant Quotes over the phone online
Top Cash for Vehicles in Any Condition
Why Genuine Cash for Cars Companies Will Buy a Junk Car for a Fair Price
Junk Car owners can relax knowing that they can guarantee the sale of their vehicle whatever condition it is in. This is because all good Cash for Cars businesses will buy a vehicle no matter what condition it is in.
So, what exactly do Cash for Cars companies look for in a vehicle? Your Junk Car's
Metals
Tyres
Rims
Sound System
Motor
Engine Parts
And more
How to Sell Your Junk Car for Top Dollar with Cash for Cars Companies
One reason why Cash for Cars companies are the best option for Junk Car owners is that you can sell your Junk Car lightning-fast and with zero hassle. The process is simple and is as follows:
Step 1: Get an Instant Quote for your Junk Car. This can be over the phone or online and is based on some details that you give about your vehicle.
Step 2: Get paid Top Cash for Cars. After your scheduled Car Removal experts have arrived, they can get to pay you within minutes.
Step 3: Your Free Damaged Car Removal. Before you know it, your Junk Car will be towed away free of charge, leaving you with Top Dollar.
Contact Mega Car Removal today at 0421 812 819 or through our online form.
We're Mega Car Removal Sydney and we'd be more than happy to remove it for you. At rates, you'd be hard pressed to find elsewhere.
Mega Car Removal is a car removal service that does the unthinkable – pay cash for cars – even when they don't run.
Do you have a car that is going fewer places than the Coalition appears to in the upcoming elections?
Why not sell it to us? We'll give you top dollar for it plus service with a smile you never thought possible.
At Mega Cash for Cars, we love scrap cars so much, we trade them for a living
No car is too old, or too unroadworthy for us to buy. Rates we pay could be anything from $500 to $9999.
If your car lacks a pink slip, green slip, has a major engine fault or has been written off by insurance following a major accident – we are interested in buying it from you.
A scrap car removal company you can trust
Mega Car Removal is a scrap car company that has been paying people cash for their cars for over a decade.
Specialists in the cash for car industry, the one thing we guarantee we will never take you for – is a ride. With us, you will always receive a fair price for your vehicle – you will never receive elsewhere!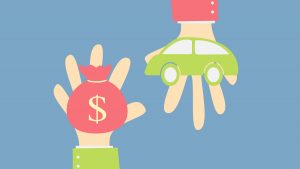 We care about business standards and practices as much as we care about the cars we buy from you.
If cash is what you need in a hurry – and you have a car – we should talk. What we provide our clients with is Instant Cash. Even before the ink on your contract of sale is dry, we take the money and put it into your pocket.
How much do we pay in Cash for Cars?
On average, it is between $500 to $9999 as we've mentioned previously in this article.
But if your car is new (we are interested in buying new and partially used cars), we could pay you as much as $9999 for it.
Our benefit is we the payouts we make are swift. We pay as soon as you agree to sign your vehicle over to us.
We pick your old car from your residence
At Mega Cash for Cars, we do not expect our customers to come to us. We drive to them. A quick final physical inspection – and it's all over. We hand you your cash, you sign the Transfer of Vehicle papers (if you're in Sydney) and we get out of your hair.
It's that simple, honest.
When was the last time you were treated specially by a company, anyone?
If you can't remember, give us a call at Mega Car Removals Sydney. We'll treat you the way no one has for a while. Special.
To arrange a FREE Car Quote, or to call for a FREE Car Removal Bankstown to Sydney wide Service, please call us now on 0421 812 819
Sometimes, the only way to get cash for an old car is to have it recycled. Take the following tips from Mega Car Removal Sydney to maximise the value of your old car.
The first question you need to ask yourself is whether you will maximise the value if you spend money repairing the car, getting it into good shape? Likely not. Even paying a couple of hundred dollars for an advertisement in the classifieds may be a big chunk out of the price of the car sale. Now, there is a way to get the best cash from that old car of yours without going to any added expenses. At Mega Car Removal Sydney, we are Mega Car Removal, so we aren't interested in your car just for its great running engine, or how polished and waxed the car maybe. We are interested in it to recycle, taking those old metals of the car and recycling them to shiny, newly recycled metals. With us, you have recyclers that are so good that we are known as the green car recyclers in Sydney.
Selling Your Old Car to Us 
When we buy old cars, we buy them to recycle. Our appraiser provides cash quotes for old cars of every make and condition, while our recyclers dismantle & recycle the cars. We love to buy old cars, so we love to hear when our cash quotes are accepted. Typically, we are the quote that comes in highest among Car Removal & Recycling companies. To sell your car to us is simple:
Pick up the phone to provide our appraiser with the make, model, year, and condition of your car or truck. For an online quote, visit our homepage to complete our online form. Our quotes are provided with no obligation to accept.
Accept or reject our cash quote. If you think you'd like to shop and compare quotes of a few different recyclers, feel free to do so!
Tell us when you'd like us to arrive to your location in Sydney to buy & remove your car. That's right, you not only get free car recycling to maximise the value of your car, you also get a Free Car Removal Sydney.
Get top Cash for your car of any make and condition by having it recycled with Mega Car Removal. To obtain a cash quote, give us a call at 0421 812 819