How to Prevent Engine Overheating in Sydney
An overheating engine is not something to be ignored as it can cause engine damage. There are many different causes for engine overheating like a malfunction in the radiator, a blockage in the cooling system, or water pump failure. While the situation of your engine overheating should not be ignored, Mega Car Removal Sydney provides car owners with the following tips on how to prevent your engine from overheating.
Tip One
Be sure that the engine's radiator cap is in good condition. While checking the cap to your radiator, be sure to check your radiator for debris.
Tip Two
Be sure to keep an eye on the car's temperature gauge. Temperature gauges are to alert car owners that something is malfunctioning, and when you see it on, be sure to immediately address it to prevent the engine from going into the red area.
Tip Three
Be sure that when traveling you have a gallon of extra coolant and a gallon of distilled water in your boot to top up the radiator. Note: Never remove the cap of the radiator when the car is hot. Always wait two hours from the time the engine was last driven before you remove the cap and top up the radiator.
Tip Four
Be sure to check for leaks under the car.
Tip Five
Be sure to regularly top off your coolant.
Tip Six
Be sure that as part of your regular maintenance check you inspect the serpentine and timing belts.
Tip Seven
Be sure that your car's regular maintenance includes the checking of your cooling system by a certified mechanic.
When the engine overheats you can be in a potentially dangerous situation as your car's engine is malfunctioning and you can find yourself parked on the side of the road. For car owners that are having mechanical failures with their cars, Mega Car Removal is a Car Buyer in Sydney that pays up to $9999 Cash For Cars of every make and condition. Contact us for an instant cash quote. Call 0421 812 819
If you own a car in Sydney, then fuel is one commodity you will buy on a regular basis. You may, however, find that you are spending a lot of money on fuel. To help you prevent from additional expenditure, Cash For Cars Sydney present here are some cool tips you can use to save on fuel so that you don't put a lot of strain on your pocket:
Be Strategic With Your Tips In Sydney
Try to minimise the number of trips you make around Sydney by planning your trip correctly. A cold engine uses more fuel for the first few miles, compared to an engine that is on the run. It is encouraged that you plan your trips well so that you achieve more in a few trips, instead of having to switch the engine on and off between tours as this will work against you as far as fuel economy is concerned.
Drive Smoothly
Driving roughly will not just make you spend a lot of money on fuel, but also will make your car wear out quickly which might make you consider selling it to a Car Removal Company in Sydney. You should always have in mind that driving technique will have a direct impact on the fuel consumption as well as the overall lifespan of your parts. Always avoid sudden hard braking, as well as applying full throttle all the time.
Steer Clear Of Rough Roads
Sydney have very good roads, but you might find that there are occasions, especially on the outskirts, you need to do some driving on pretty tough terrains. Unless your car is designed to handle such places, be sure not to risk going to such places. You won't just use a lot of fuel, but you will also realise the greatest wear when driving on such places. If that happens for a long time, your car could get damaged, leaving you with the option of selling it for top dollars to car removal companies in Sydney.
Check The Engine On A Regular Basis
Damaged and old engine parts are bound to consume a lot of fuel compared to new ones in perfect condition. Don't miss service dates and always change the engine oil as recommended. Also be sure to use the right oil recommended on the manufacturer's manual.
What To Do When Your Car Is No Longer Fuel Efficient
Even that your car is no longer fuel efficient, the best thing to do is to get rid of it and plan on getting a more efficient one. You can always contact a removal company such as Mega Car Removal Sydney for top dollars and free car removal services. Call 0421 812 819 for more information.
Scrap cars can add up to lots of cash! Mega Car Removal Sydney provides the following information on how to negotiate while Selling Your Scrap Car.
When selling a scrap car, you should know how to negotiate for the right price before you accept an offer. Car Removal companies are a big business, and there is great competition to buy scrap, damaged and old cars to recycle them for their metals and steel. Recycling cars mean cash. With the high competition among these companies, sellers that know how to negotiate a better chance at a better price.
Know the Condition of Your Car in Sydney
Examine your car. Know the exterior condition of the car as well as know all the parts under the hood, especially those that may be in working condition. Any parts that can be reused or reconditioned make a list of these parts, as well as the nonworking parts. Know the condition of the car's tyres and list that, as well. It is also important to know the condition of your car's frame. Each is a factor when determining a price for the car, and knowing the condition of each can bring a higher dollar when Selling Your Car.
It is also important to be aware that when you have a car removed by a Car Removal Company Sydney like Mega Car Removal you are making an eco-friendly choice in a car disposal. Removal companies buy scrap, damaged, and old cars to recycle the parts and metals of the cars. Recycling leads to less pollution and conserving precious resources. Recycling also means cash for scrap cars to the owners of the cars. At Mega Car removal, we pay as much as $9999 for cars of any make and condition. The better condition your scrap car is in, the higher our offer will be.
Mega Car Removals provides scrap, damaged, and old car owners with quick quotes that can be obtained over the phone or online. We are a Cash For Car Removal Sydney company that pays up to $9999 Cash For Cars of any make and condition. As a courtesy to car owners, we provide free same day removals and pay our cash payments in cash on the spot! Get a free removal and Cash For Your Scrap Car by giving us a call at 0421 812 819.
An unregistered car is difficult to sell as your paperwork in not complete. Therefore, finding a genuine buyer gets very tough. Only a well-established car removal company like Mega Car Removal who has the proper credentials can be approached to sell your unregistered car.
We, at Mega Car Removal, have compiled some tips on where to sell the unregistered car.
Physical Address is a must in Sydney
A car removal company needs to be researched thoroughly and physical addresses are a must here as many companies that list fake addresses on their website. This leads to many people becoming part of scams. In order to protect yourself from scam car removal companies its best to check the companies and the services they provide.
Insurance act as proofs of authenticity
The firm you finalise should be fully registered and fully insured. Do not just rely on words and sales pitches but verify actual documentation and certifications. If the documents are authentic you can be assured the company will not cheat you. In case there is a hesitation to show the documents it is best you move on to another company.
The top cash offering company is the most preferred one
When you speak to a representative of a cash for car company. You must make sure they give you an obligation free quotation and you can take about five quotations at least to make an informed decision of which company to sell to. Price along with all desired services should be shortlisted.
Pay attention to what others say
The best way to make a decision about a company was to get testimonials from people who have been there and used a particular company. Asking family and friends for testimonials and referrals will help you make a decision faster. An online search will also provide customer reviews that will help determine the reputation of the company. These insights will be valuable in making a decision.
Free towing service is mandatory
One of the most pivotal aspects of making a decision is that the company should offer free car removal services. Towing services in Sydney can be very expensive and while selling your unregistered car it is important you don't incur any out of pocket expenses. If it does not provide free towing service, it is best to opt out of the services of this company.
The aforementioned points can help you to decide the company you ought to choose to sell your unregistered car. Now, it is time to search on the Internet and make your decision. We, at Mega Car Removal, focus on helping car owners of Sydney in making the process a simple and easy one. If you do have any queries related to cash for cars, please feel free to contact our team of professional experts at 0421 812 819.
After you have made the decision to get rid of the heap of metal in your garage taking up all the space, it's finally time to hire a good cash for car company like Mega Car Removal in Sydney. It's not a simple decision where to Sell your Scrap Car in Sydney. There are tons of businesses that claim to offer you the best prices and services while being environmentally friendly as well, but the question is can you trust them all?
Today we will try to go through some of the basic checkpoints that you need to consider before choosing the right company to sell your car to.
Company's Presence & Expertise
Companies spend top dollars on social media campaigns and general advertising making claims that are not entirely true. Most customers only receive a fraction of the initial quote by the time the actual deal is signed. In this case, it is better to research companies a little more in detail before making the decision just based on the initial claims. An established business should possess the following:
• Should have experts in the field that are trained to do their jobs.
• Have the required certifications.
• Courteous and best customer services in all their communications.
Top tier companies let their clients and best business practices speak volumes of their brand. If during your research you spot any overzealous claims, it's safe to consider them as red flags and move away from them. At the end, you want to be working with a company that is forthcoming with all its information. These companies will let you know beforehand on all the factors that will affect the actual payment you will receive.
Free Services in Sydney
While money is the most important aspect of a transaction in a car removal process, it's the free add-ons that are important. As a client you want money coming in for your car and in return not have to pay anything. So does the company provide FREE removal services, because if you have to get a car towed that would cost more? Is the staff qualified enough to provide all tasks related to paperwork? Ideally, the customer should not have to waste any more time in 'selling off their unwanted car'. All you need to do is call and the rest should be taken care of.
Read Testimonials
In this modern day, technology and social media can be used to read testimonials online. Also ask for recommendations from friends and families alike. Such information can be acquired from various sources and your own interaction with the business can help you make an informed decision.
Based on the above information, create a list of companies which you feel are licensed and credible. You can then reach out to them and get obligation free quotes and create a comparison on the offered money offered as well as the services including towing which should be a winner.
We, at Mega Car Removal, focus on helping car owners of Sydney in making the process a simple and easy one along with the best process. If you do have any queries related to cash for cars, please feel free to contact our team of professional experts at 0421 812 819.
When you have an old car occupying space in your backyard, it is always refreshing to know that you can actually have someone pay you and tow it away. This is only possible if you use the services of the several Car Removal companies in Sydney.
But removing the car is not enough. You want to get good money in return and this won't just come by, unless you know how to squeeze it during the Car Removal process. If you desire to get top dollars for your old or wrecked car, here are 3 things you must do:
Work with a Reputable Car Removal Company
The first step towards selling your car for top dollars is your choice of the Car Removal company. Many companies offer such services in Sydney but not all of them are guaranteed to give you good cash. It is thus upon you to do your research and find a good company known to offer commensurate rates for the cars they purchase. One of such companies in Sydney is Mega Car Removals is one of High Paying Old Car Buyers and with them you can expect to receive up to $9,999 for your old cars.
Deliver the Car to the Car Removal Company
With most of the 'car removal companies', you will always be assured that you won't have to incur any towing charges since they will come with their tow trucks once you agree on the price. But there is a catch to this assurance. The offer they make to you will always include the TOWING charges. A good trick would be to ask for a quote without them towing the car. In most cases, you will attract a higher value when you deliver the car to them, especially when it is in an operable condition.
Know the Value of Your Car in Sydney
There are various methods you can use to know the value of your car when you need to scrap it. You can use the online resources for car valuation or you can seek the assistance of your local car appraisers. Once you know the value of the car, be sure to negotiate for a better rate based on your valuation. Remember, most of the car removal companies are in it for business and if you don't negotiate, they will be glad to purchase your car at the lowest possible amount so that they make a lot of money from it.
Call Mega Car Removal today at 0421 812 819 for the best car removal services & to receive top cash for your unwanted car in Sydney.
The cost to repair engine failure or seized engine cars can be very costly. The failure can happen due to many reasons. Due to water entering the engine, no oil, timing belt damage, hard starting complete engine failure, unusual noises, low oil pressure, loss of power, misfiring and overheating are all common signs of a seized engine. Seized engine is a very serious problem which needs to be attended soon.
Who Can Buy Your Seized Or Damaged Cars In Sydney?
Mega car removal is one of the few companies who buys damaged or seized engine problem cars, trucks, utes, SUVs, 4wds and vans in Sydney. Weighing the cost to repair or replacing the engine should be considered against buying a new car.
We specialise in all types engine seized car brands Toyota, Hyundai, Honda, BMW, Holden, Ford, Nissan & VW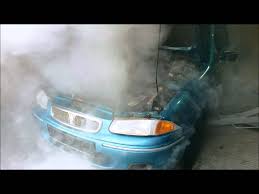 Call Mega Car Removal Sydney Or Enquire Online If You Like To Obtain A Quick Quote
Car engine seizes when one of the main engine components fail, this can be due to many reasons outlined above.
Have you ever thought of agreeing to a price, while selling a Used Car, without negotiating, in Sydney? It may sound unrealistic but if you follow the tips provided below, you can successfully sell your car without bargaining much.
Research
Do a research. The research includes online browsing through different platforms to show how much you can earn from your Used Car. The prices you may see depend on the condition the vehicles are in. For a damaged auto, the price may seem lower than a handed-down auto. For a wrecked car, the rates will drop more than a car that has broken parts.
Similarly, your price will depend on the condition of your Car.
You can also have a chat with your local servicing technician and get an estimated price range.
Advertise Your Used Car in Sydney
This depends on how bad your Used Car's condition is. If it's immobile and totally broken, there is no reason to advertise for it. It will be futile to wait to for a prospective buyer to purchase such a vehicle.
However, if you have a Used Car with less damage or is an old Car with broken parts only, you can attempt to sell it through advertisement.
You'll need to clean the Car, fix some minor faults and take some good photographs. After uploading your ad, there isn't any guarantee or time limit on when you can get it sold.
Best option is to Call a Cash for Car Company
The fastest and the most reliable way to sell your Car and earn Cash is to call a Cash for Car Company. Before you do so, ensure that the company is licensed and insured. A good company provides excellent customer care, instant Cash and free removal services.
You get to earn instant cash within 24 Hours! You won't have to complete any paperwork. There is no requirement for any good photos, cleaning the car or fixing any minor faults.
Made Up Your Mind?
Opting for a good Cash for Car company in Sydney will be the best choice for you. Receive faster service, free removal and dollars up to $9,999! If you are interested, call Mega Car Removal in Sydney at 0421 812 819 and talk to a staff about your Car today!
Mega Car Removals has been in the Cash for Cars business for a good while now. Over the years, we have received queries from many customers related to our quotes that we offer on their cars.
Many customers are concerned about the fact that the offered quotes are always more than the price paid to them when the company actually comes to buy their vehicle. Customers have reported that their prior experience with services like Cash for Cars, Car Wreckers, etc. has not been pleasant for this reason.
Fair and Realistic Quotes
It is true that many companies usually quote more than they are actually willing to pay, and as soon as the staff arrives they start making excuses to bring down the prices offered by the company prior to the actual visit.
The reason this happens is because Car Removal Industry has become saturated in Sydney. With more and more companies offering services like Cash for Cars, Car Wreckers, Car Removal, Selling Junk Cars and so on, the competition in this business has fairly increased.
As a result, many companies quote an amount much more than they think your car is worth, just to get your business. Automatically, a customer will prefer a company offering more cash than the others. As a result, customers make bookings with companies offering higher quotes, naturally.
Afterwards, when the staff pays a visit to take a more "detailed" look at the vehicle, he starts pointing out faults in the vehicle that depreciate the initially offered price by the company. The customer ends up getting much less than what he was offered, and probably even less than the actual worth of his car.
Get quotes as per your vehicle's actual worth
At Mega Car Removal, we take the policy of being honest and straight-forward with our customers. At first, our quotes on your vehicle might come off as less compared to what others in Sydney are offering. But don't be fooled by big quotes. Many companies claim to pay twice or thrice of what they are actually going to pay for your car.
Mega Car Removal will offer realistic quotes as per your vehicle's actual worth. We don't believe in offering superficial quotes on Cash for Cars or Car Removal services to sound better than other companies. Instead, we think that our fair pricing is what sets us apart from our competitors. Customers appreciate a company that is honest and helps build a relationship of trust between both parties.
You can call us knowing that you are dealing with a company that does business with honesty and integrity.
Point to Remember: We are not saying all companies offer unrealistic quotes. Our aim is not to point fingers are other Car Removal, Cash for Cars and Car Wrecking companies. We are just trying to inform the customers so they can do business more wisely in the future.
FREE Emergency Car Removal Services Sydney Wide For Unwanted Vehicles
FAST Response to Your car removal
Best & honest cash for cars offer in Sydney
Your Emergency Is Handled Fast, Any Location
That is our commitment to vehicle owners in Sydney. One call and a qualified tow truck driver are on their way to provide you with the assistance and towing you require for your unwanted car. Contact Mega car removal today for your emergency towing needs.
Call us at 0421 812 819 for quick quote or contact us on line by completing the online quote form
Get Your Scrap Car Towed Or Removed For Free – We Buy All Types For Cars, Trucks, Utes, 4×4's, SUV's And Buses
Sydney Mega Car Removal offers Emergency  FREE  Car Removal Services in Sydney. Our company is one with years of experience and outfitted with the best fleet of custom tow trucks, drivers that have stellar records, and experience that excels. With all the advanced technologies and equipment that offer the best solutions in car removal, we are a top choice in emergency free car removal in Sydney. With our expertise and the custom fleet of tow trucks equipped with all the industry's best and latest advancements for secure towing that is safe, you have a trusted cash for car removal company.
Mega car removal offers the best and honest pay out for your auto. We are competitive, striving to continue to be the best Car Removal company in Sydney at the best possible rates. We achieve this with nearly every tow we complete.
Our fleet of tow trucks includes tilt tray tow trucks that are considered the best option for premium car removal. With the construction of tilt tray tow trucks, vehicles do no ride on their rear wheels with the front of the car lifted and pulled behind the tow truck. The car is loaded onto a tray that is positioned on the back of the truck so that it is completely off the ground when being towed. The design is ideal for all types of vehicles, including show and luxury cars. We also have a full fleet of car carriers that allow the transport of four to five vehicles at once, as well as the standard tow trucks that pull vehicles behind the truck. Each option is designed for affordability and to provide the best and safest options in towing.
Mega Car Removals Understands Emergency Towing Is An Urgent Need
At Mega Car Removal, we understand that when you find yourself in a situation where you need to dispose of your unwanted or scrap car, the matter is one that is urgent. Our tow truck drivers respond just like that. With the urgency to arrive at your location and provide you with the services, you require as quickly as possible. Servicing the Greater Sydney region, Inner west, Eastern Suburbs, Northern Beaches, The Hills & Campbelltown, we can be to your location in a half hour or less, towing your vehicle to our scrap yard within minutes.
Getting A No Obligation Cash For CARS Quote
Mega Car Removal offers no obligation Free car removal towing with upfront fixed priced quotes that can be obtained over the phone or through our web page. Our quotes. It is
Why Choose Us?
Mega Car Removal is fully licensed and insured and employs a crew of technicians that are auto specialists. We provide services throughout Greater Sydney that focuses on providing our customers with damage free vehicle removal.
We offer quick emergency services without compromising the quality of our transport, and take a great deal of pride in providing:
Custom car removal services
Scheduled Free removal services
Emergency car removal services
Tilt tray Towing Services
Car carrier services
Best and the highest cash rate for cars
We can have your vehicle quickly transported to where it needs to be, and you safely off the road within minutes.
Contact Mega Car Removal Today today at 0421 812 819 for Emergency Free Car Removal Service